On June 19, 2021 (Alumni Day!), MSA will launch its inaugural 24-hour #MSAShowYourColors donation campaign. In 24 hours, we want to fund the next cohort of scholars and support the Academy's tradition of excellence. Here's how you can contribute and spread the word!
Step 1: Donate
On June 19, use the link below to fill in any amount you wish to donate. Any amount will help support the 2022 Academy!
Step 2: Use social media graphics before and after you give
Download and share these posts to Instagram, Facebook and Twitter to spread the word!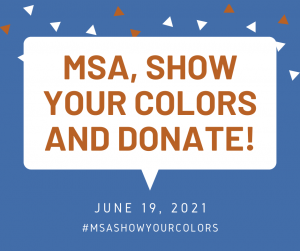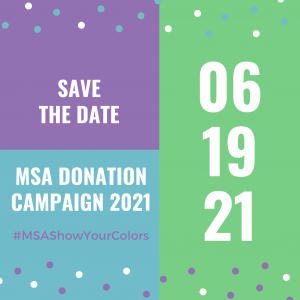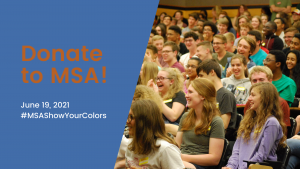 Add one of the frames below to your Facebook profile by selecting your current profile photo > Add a Frame > search "I Gave to MSA" or "MSA Show Your Colors 2021" > Use as Profile Picture.
Step 3: Use #MSAShowYourColors
Show your pride for your scholar year by showing off your donation, your MSA colors (like your year's t-shirt!) and your MSA story on social media with the hashtag #MSAShowYourColors. Follow @missourischolarsacademy on Instagram, @MoScholars on Twitter and "Missouri Scholars Academy" on Facebook for updates and more posts.