Faculty
Ben Batzer
Faculty
Ben (MSA '08) teaches English at Truman State University during the school year. He has a passion for theater, public libraries, and composting. In his free time, he spends time on his multi-generation family farm in southern Missouri.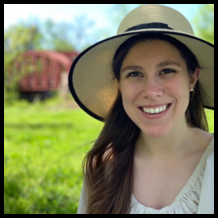 Jenny Blank
Coordinator of Residential Life
Jenny Blank is a gifted teacher in Raytown School District, where she mostly plays logic puzzles and strategy board games all day. A scholar in 2006, Jenny returned to MSA in 2009 and 2010 as an RA and in 2019 & 2021 as faculty. Jenny is the Kansas City regional director for the Gifted Association of Missouri and has been a presenter at Gifted Association of Missouri Conferences, Maker Faire, and Teacher Master Classes for Science Wise at Union Station. Jenny's favorite pastimes include answering trivia questions, hiking woodsy trails, cosplaying as her favorite Disney characters, and making cheese-related puns.
Tina Casagrand
Faculty
Tina Casagrand is the founder, publisher, and editor-in-chief of The New Territory magazine of literary journalism focused on the Lower Midwest. She lives with her family and giant dog in Jefferson City, Missouri, where she works remotely by day as communications manager for a national environmental nonprofit. She joined the august legacy of the Missouri Scholars Academy as a scholar in 2006, an RA in 2012 and 2013, and served as volunteer coordinator and/or faculty 2014-2018.
Frank Corley
Faculty
Frank has been at the Scholars Academy since 1992. His hobbies include bicycling, beekeeping, art, and woodworking. He loves his wife, children and grandchildren; theatre, the Cardinals and the Blues; live music, mint chocolate chip ice cream, and city living. He's looking forward to another three weeks of diving deep into nerdland with the most intellectually and spiritual community he has ever known.
Kristofferson Culmer
Faculty
Kristofferson Culmer is an Assistant Teaching Professor in the Information Technology Program at the University of Missouri-Columbia, and this is his first year serving as MSA faculty. Kristofferson teaches courses in the software engineering tract such as programming languages and paradigms, database systems and applications, and software engineering, and he is currently developing a course in machine learning and data analytics. Kristofferson was born and raised in the Commonwealth of the Bahamas and completed his undergraduate studies at Central Methodist University in Fayette, Missouri, before coming to Mizzou for his graduate studies in computer science. Outside of the classroom, Kristofferson loves to stay active by running, biking, hiking, playing volleyball, and he is also an avid latin dancer.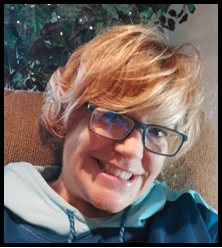 LD Dieckmann
Faculty
Dr. Lara (Lah-rah) Dieckmann loves books, the woods, the pool, yoga, her golden retriever Miss Tillie and old movies. She currently teaches high school English in Columbia, though she has also taught elementary (4th and 5th grades), college (theatre), and adults (writing & teaching). She loves to write and is currently working on historical fiction set during the Salem witch trials.
Dani Eschweiler
Faculty
Dani has a B.A. in English and M.A.E. in Secondary English Education from Truman State University. Always in the pursuit of knowledge (or stress), she is currently studying chemistry at the City University of New York, where she leads supplemental instruction in organic chemistry. Dani was a scholar in 2011, an RA in 2018, and a faculty member in 2019. In her free time, she plays Final Fantasy XIV, explores the NYC dining scene with her husband, and drinks too much bubble tea.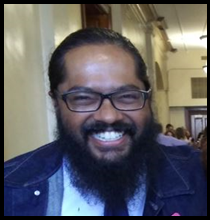 Jonathan Gunasingham
Faculty
Jonathan Gunasingham is a chemistry educator from St. Louis returning for his third year on staff with Missouri Scholars Academy. He previously worked at the Academy in 2019 and 2021. In his free time, he enjoys doing concert photography, playing ultimate frisbee, performing music, and honing his moderate to average skills as a chef at Chez Gayola (FKA Gayola Haus).
Stephanie Hasty
Faculty
Stephanie Hasty grew up in Mansfield, Missouri, where the Little House books were written. She studied at Southwest Missouri State University (now Missouri State University) and spent a semester abroad in London. All of this has helped her with her identity as an African-American woman of mixed heritage living in and thriving in Southwest and Central Missouri. She has been teaching in Lebanon for 23 years and has a 12 year-old daughter. She attended MSA in 1992 (Go Fuchsia!) and this will be her 4th year teaching with the academy.
Jordan Henson
Faculty
(MSA 2010, RA 2013-15, Faculty 2016-20) Jordan is absolutely thrilled to be returning to MSA this summer. When he isn't teaching English, coaching scholar bowl, or coaching speech/debate at Grain Valley High School, he is busy playing board games, watching movies, and jamming out to 80s power ballads. MSA was an incredible experience for him back in 2010, and he can think of no greater honor than passing the Academy along to the next generation.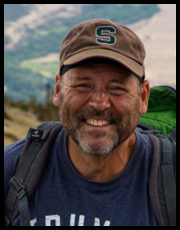 Chris Holmes
Faculty
Chris Holmes gives voice to teenagers. He has served on the MSA faculty since 2014, with the exception of one year: 2019. That spring and summer, Chris drove to 48 states, interviewing hundreds of adolescents about apathy, motivation, and the purpose of high school — what it could be, what it should be. When he's not on the road or at MSA, Chris works as a gifted specialist for the Clayton School District.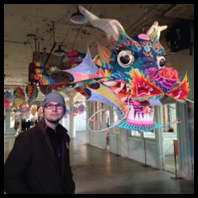 Mike Kersulov
Faculty
Mike Kersulov has been teaching at MSA for fourteen years. His classes typically involve Shakespeare, comics, literature, and popular culture – sometimes all at the same time. During the school year he teaching high school English, keeps up with the newest issue of Spider-Man, and hangs out with one of this three wonder cats.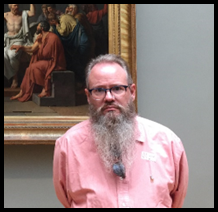 Nicholas Kirschman
Faculty
Nicholas is a teacher, robot educator, and an old soul. More Star Trek than Star Wars. Only person known to love Dune on its original release. More Akira than The Ghost in the Shell. Believes George Takei is right 99.9% of the time. Imagines himself as the Man in the High Castle. Thinks cats are better for space exploration but that humans would prefer little dogs on Mars. More Philip K Dick than Robert Heilman. Feels that Windgrove's Chung Kuo would be the greatest film ever, even more than Jodorowsky's Dune. "The spice must flow." He has been with the Academy since 1999.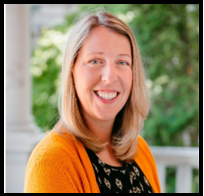 Megan Lilien
Faculty
Megan Lilien is the Science, Health, and Physical Education Division Chair for Mizzou Academy. She earned a Bachelor's degree in Biology from the University of Illinois and a Master's degree in Teaching and Learning from Point Loma University in San Diego, CA. Megan is currently working on her doctorate in Educational Leadership and Policy Analysis at Mizzou. She lives in Columbia with her husband and three daughters. Before moving back to her hometown, Megan taught high school biology and chemistry in San Diego, California, and coached varsity girls' lacrosse for eight years.
Brian Matz
Faculty
Dr. Brian Matz is Professor in the Department of Humanities at Fontbonne University in St. Louis. He is a scholar of the texts, cultures, and religions of Late Antiquity and the Early Middle Ages. He is the author or editor of several books and dozens of articles. Dr. Matz and his family live in St. Louis where you can find them often just wandering through Forest Park.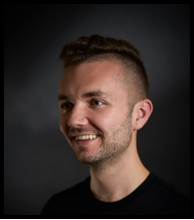 Austin McWilliams
Faculty
Austin McWilliams (Poplar Bluff) is the Associate Conductor & Director of Music Education at Opera Grand Rapids and is an Adjunct Professor of Music at Western Michigan University. He has degrees in computer engineering and choral conducting and is interested in the intersection of music, science, and social equity, which has molded his teaching philosophy and musical endeavors. This year is Austin's fifth as faculty at MSA, having previously attended as a scholar ('11) and RA ('17).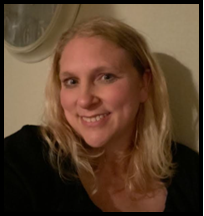 Melissa Mease
Faculty
Melissa is a recovering gifted kid with 2 teenagers and 2 dogs. She loves to craft and dreams of being able travel the continent in a shuttle bus home, after both of her offspring get the hang of adulting. For now she teaches math, makes clothes and macrame, kayaks as often as possible, and runs Quiz Bowl and GSA at her school. She was a scholar in'94 and on faculty 2019-present.
Paul Rahmoeller
Cor:PSD Coordinator/Faculty
Paul has been on the faculty of MSA each year since 1985. He has taught math and math education courses for grades 7-12 and college with over 45 years of experience. You can find him in his woodshop, camping, or on a ballroom dance floor when he is not in the classroom. He is currently the coordinator for Cor:PSD.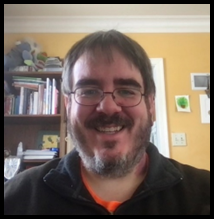 Brian Stuhlman
Faculty/ Programming Coordinator
Brian has been involved with the Academy for almost 30 years; as a scholar in 1993, as a teacher from 2000-02 and 2007-present, and as the head of programming since 2017. After 20 years in the classroom, teaching Language Arts and Performance Arts in Missouri public schools and an international IB school in Kiev, Ukraine, Brian is now the coordinator of the middle schools at Mizzou Academy, the online K-12 program in Mizzou's College of Education and Human Development. Brian's sun, moon, and stars remain his wife Maryna and children Lilia and Oscar; he enjoys spending time with them, watching movies, entering sweepstakes, traveling, and learning about others!
Ake Takahashi
Faculty
Akehiko has worked 30 summers for MSA and enjoyed every minute of the Academy. This year will be his 31st summer at MSA. Boomba!!!
Ericca Thornhill
Faculty
Ericca Thornhill (1990 Scholar, Faculty 02-04, 07, 12, Special Assistant 06), teaches science on the Moon near Mid-Missouri. Her hobbies include kayaking through the lava tubes of Coopers' Landing, and she's always annoying her friends with, "Did you check the source?" Teaching for over 25 centuries, she's an old soul who loves a weird conversation for lunch, especially if it comes with butter roasted Brussels sprouts!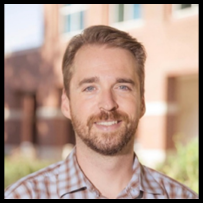 Doug Valentine
Assistant Director/Faculty
Doug Valentine began teaching at MSA in 2012. He earned his PhD from the University of Missouri and is now an assistant professor of sociology in the MU Honors College. This is his first year helping direct the Academy! He lives in Columbia with his wife, Chandra, and sons, Hollis and Simon.
Special Staff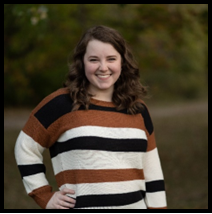 Hannah Guerrero
Administrative Assistant
(Administrative Staff '18-21) lives and breathes MSA year 'round! She is behind the scenes during the academy and the rest of the year, working her planning magic as the Administrative Assistant/ Rachel Harper's PIC. (Partner In Crime) She has a Bachelors from Harding University in Searcy, Arkansas. Hannah loves Agatha Christie novels, iced coffee, all things Harry Potter, and making lists of any kind. In her spare time she is busy running her photography business, re-reading the Anne of Green Gables series, or planning the next academy…but most likely she is chasing her 1 year old son, Roran. You get 10 Where's Waldo Points (that mean absolutely nothing) if you spot her and say hello!
Rachel Harper
Associate Director
Rachel Harper (Associate Director) spent her kiddo years in Champaign, Illinois, where she exhibited strong preferences for books, libraries, the smell of old books, the smell of new books, the written word, etymologies, and well, you get the picture. She has a BA in both English and Spanish from Illinois Wesleyan University and a PhD in American Literature from the University of Missouri. She has been teaching at MU and in the Honors College for, gulp, over twenty years. Teaching in the four-semester Honors Humanities Sequence rates as one of her favorite things to do, falling a close second to spending time with her husband and three rather rambunctious boys. She's grateful for coffee. And books.
Doc Holliday
Health Staff
Doc Holliday is a licensed psychologist who has assisted with MSA for many years. He recently retired from MU where he served in numerous and varied roles.
Steve Keller
Director
Steven Keller grew up in the great Pacific Northwest and graduated from Pacific Lutheran University (BS) and the University of California-Berkeley (PhD). Steve has been on the faculty of the Department of Chemistry at MU since 1995 where he currently serves as Associate Professor, Associate Chair for Undergraduate Studies, and since 2015 has directed the Missouri Scholars Academy. Steve has taught extensively in the Honors College, developing courses in the history of science and a class on the intersection of science and politics. In 2009, a chance meeting with Carl Edwards sparked an interest in NASCAR and the science behind racing, and Steve has developed a seminar in the "Chemistry of NASCAR"; Steve's time away from campus is focused on being husband to Amanda and dad to Lindsay Grace (11) and Liam (4), watching a bit of soccer here and there (he is the cousin of Kasey Keller, former goalkeeper for the U.S. National Soccer team).
Paula Reyes
Office Staff
Paula is from Kansas City Missouri, attended North Kansas City High School, MSA 2015. She graduated from Grinnell College (IA) with a major in Spanish, and went through the teacher licensure program for both Spanish and History (yes I am crazy). Paula studied abroad in Merida YUC MEX Spring of 2020, yes this involved emergency COVID travel. She is returning to the office staff position from 2019.
Frankie Synovec
Assistant Residential Life Coordinator
RAs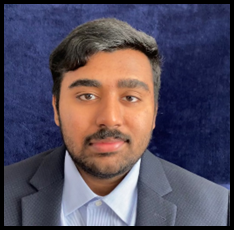 Ani Atluri
Resident Assistant
"A three week experience that changed my life." Ani Atluri is a 2019 MSA Scholar and at the end of the camp that is what he had to say about MSA. He is currently a rising sophomore in college at UMKC and majoring in Biology with a focus on Pre-Medicine. Ani played Quarterback on his high school football team and he also loves to play basketball as well as other sports. This will be his first time as an RA at MSA and is thrilled to be back at Mark Twain for another extraordinary summer!
Hunter Bailey
Resident Assistant
Hunter Bailey (MSA '19) has always lived in Columbia, MO and is now studying Geology at Mizzou. In his free time, he enjoys playing music, including bass guitar on his own and trumpet with the Columbia Jazz Orchestra. He enjoyed MSA so much that he chose to live in Mark Twain as a freshman, and he is very excited to return as an RA!

Amory Carter
Resident Assistant
(MSA '16) is from Caruthersville, MO. She recently graduated from Mizzou with a B.S. in Biology and she will be starting medical school at Mizzou in the fall. She loves bike riding, going to the gym, and her family. Amory is very excited about the adventures MSA '22 will bring!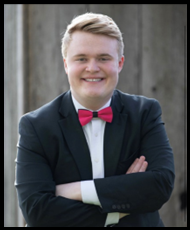 Kaleb Creason
Resident Assistant
Kaleb is currently enrolled at the University of Missouri – Kansas City as a Business Administration major with an entrepreneurial emphasis. He was a scholar at the academy in 2018 (Navy and Kelly!) and is very excited to be back as an RA! Kaleb is actively involved in theatre, collegiate esports, and Enactus at UMKC.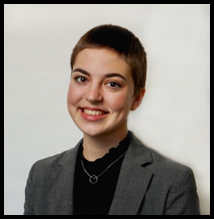 Lizzie Cremer
Resident Assistant
Lizzie Cremer grew up in Jefferson City and attended MSA as a scholar in 2016. In May they will be graduating from Truman State with a degree in biochemistry and disability studies with plans to attend medical school in the fall! Some of Lizzie's hobbies include (but are not limited to) crocheting, solving Rubik's cubes, thrifting and playing music.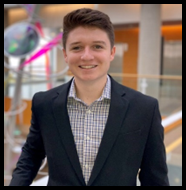 Kevin Hahn
Resident Assistant
Kevin Hahn is from Lee's Summit, Missouri and attended Lee's Summit High School. He currently a pre-medical senior at the University of Missouri studying biology and chemistry. During the school year he is busy with classes and doing individual research on the neuromuscular junctions in mice. In his free time, he loves volunteering in his community and playing golf! He is excited to meet everyone and have a memorable summer!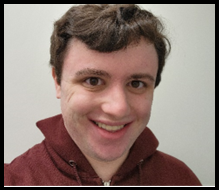 Max Hodes
Resident Assistant
Max grew up in Liberty, MO and first attended MSA as a scholar in 2019. He is currently studying public policy and global relations at the University of Chicago, where he also participates in debate and quiz bowl. Outside of school, he loves travelling, baking, theater, and all forms of puzzles and games. He is beyond excited to return to the Academy as an RA this summer!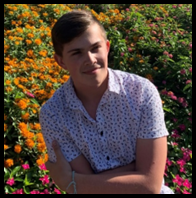 Roland Knight
Resident Assistant
Roland Knight spent most of his childhood in southern Maine before moving to rural Missouri. He is a rising senior at Mizzou studying Social Work with the intent of pursuing a PhD and eventually being a Professor. He has a passion for the outdoors and staying active. This is his first year as an RA, and he could not be more excited!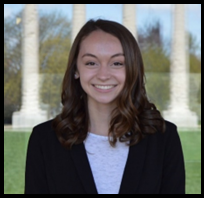 Juliann Leak
RA/Community Service Liaison
Juliann Leak is originally from Kansas City, MO and attended MSA as a scholar herself during the summer of 2016! She is passionate about science, medicine, service, plants, and meeting new people. In her free time, she enjoys spending time with family and friends, traveling, and exploring the outdoors.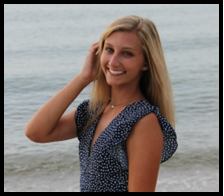 Jordyn Lodes
Resident Assistant
Jordyn Lodes is from Saint Louis, Missouri and was a scholar at MSA in 2019, where she met her roommate and some of her best friends. She is currently a rising sophomore at Mizzou majoring in Mechanical Engineering and minoring in German and Aerospace Engineering. In her free time, Jordyn likes to exercise, binge Netflix, hang out with her friends, and pet her dog. MSA was a life-changing experience for her and she is so excited to be returning as an RA!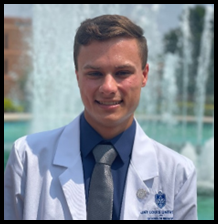 Nathan Logan
Resident Assistant
Nathan Logan (MSA '15, RA '18, '19) is from St. Charles, Missouri and is currently a medical student at Saint Louis University, where he recently graduated with a BS in public health and biology. When he's not studying (ha) you can find him running, reading, or scouring the internet for new recipes. He's thrilled for another summer of MSA!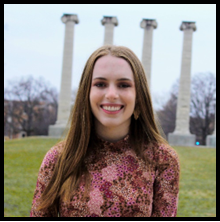 Della Rodenbaugh
Resident Assistant
(MSA '17) Della Rodenbaugh is from Hannibal, MO and attended as a scholar in 2017. She will be a senior this fall and is studying English and Classics with a minor in History. Della is very politically active and likes to read and spend time in the country where she grew up. MSA was a wonderful experience for Della and she is so excited to return this June!
Evie Rodenbaugh
Resident Assistant
Evie Rodenbaugh (MSA '19) is from Hannibal, Missouri and attended the last in-person academy in 2019. She is studying musical theatre with an emphasis in music at the Dobbins Conservatory of Theatre & Dance at Southeast Missouri State University. Aside from screaming her face off, Evie enjoys writing music, politics, and giving tours at the Mark Twain Cave. Evie is so excited to be back at MSA and is most looking forward to that good ole square dance.
Jo Scaletty
Resident Assistant
Jo Scaletty is a first-time RA who participated in MSA 2017, now attending Northwestern University in Evanston, IL. They study Sociology, Communication Studies, and Political Science and love to be involved in lots of on-campus activities ranging from activism to student government to comedy. Jo loves to hang out with friends playing board games, but beware: if Settlers of Catan makes an MSA debut, they're ready to go all out!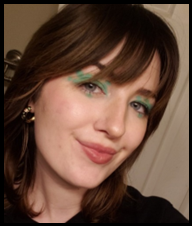 Sophia Schirmer-Beiermann
Resident Assistant
Sophia Schirmer-Beiermann (MSA '16, RA '19) is a Senior at Columbia College Chicago studying Television Writing & Producing with an interest in sitcoms. She spent the past two years in her hometown of St. Louis studying at STLCC, playing Minecraft, and taking long road trips. She recently moved back to Chicago and will be returning to her campus job as a TV Engineer (in-training) and she dreams of one day working at Adult Swim. Sophia loves perfume, her cat Duckie, and MSA!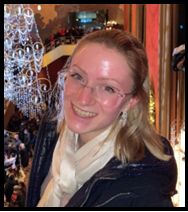 Sara Stiens
Resident Assistant
Sara is a rising senior at Mizzou (go Tigers!!!) studying biochemistry and mathematics with plans of one day becoming a physician-scientist. When not spending a ludicrous amount of time at her lab, Sara enjoys taking dance classes at the gym, drinking coffee like there is no tomorrow, and getting ice cream with her friends. She also becomes positively giddy when talking about ballet or the central dogma of molecular biology. Sara cannot wait to see this year's scholars join the grand tradition of those whose lives have been forever changed by MSA!
Grace Sullentrup
Resident Assistant
(MSA '14, RA '18, '19, '20) is originally from Washington, Missouri. She recently graduated with her master's degree in social work from Washington University in St. Louis. She is passionate about Taylor Swift, color guard, and audiobooks. Her number one priority on any vacation is to go to the art museum. MSA is her favorite part of any summer, so she is very excited to be back.
Cameron Thompson
Resident Assistant
Cameron Thompson (MSA '17) is originally from Columbia, MO and attended MSA as a scholar in 2017. She is currently at Washington University in St. Louis and is double-majoring in Global Studies and Communication Design. At WashU, Cameron has been involved in various Black and multicultural organizations. She has also has studied abroad and is super excited to be back as an RA!
Brady Vaughan
Resident Assistant
Brady Vaughan (MSA '18) Brady Vaughan graduated high school from Nixa, Missouri in 2020. Currently, he is a rising sophomore at Duke University majoring in political science with a psychology minor. Brady plans to attend law school after he completes his undergraduate studies. In the last year, Brady also went through Basic Training and Advanced Individual Training to be an intelligence analyst for the Missouri National Guard. This will be Brady's first summer as an RA and he is super excited to return to the Academy!
Colin Wilburn
Resident Assistant
Colin Wilburn (MSA '18, RA '22) is a rising college junior at Mizzou, where he is majoring in Biochemistry with a minor in Agriculture Leadership. Originally from Laddonia, Missouri, he grew up on a fourth-generation family farm where he gained his passion for agriculture alongside basketball, baseball, and music. This will be his first year as an RA, and he is excited to share laughs, memories, and memes.