Faculty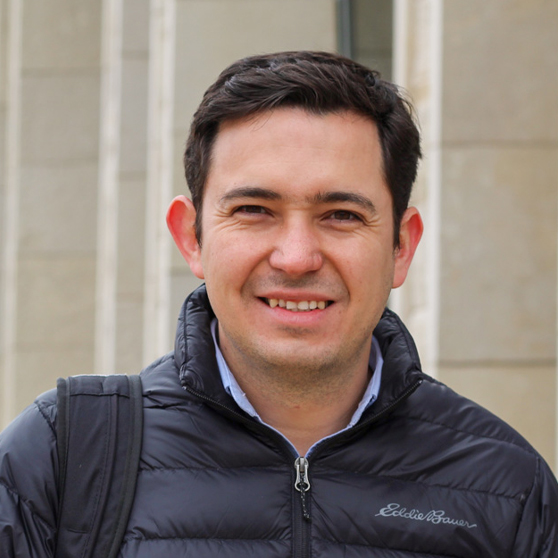 Fernando Alvear – Faculty
Fernando Alvear teaches and studies at Mizzou. He has a B.A. and an M.A. in Philosophy from Universidad Alberto Hurtado (Chile) and is currently finishing his doctorate in Philosophy at Mizzou. He's most interested in understanding the connections between philosophy, cognition, and data science. He currently lives in Columbia with his wife, Emily, and his newborn son, Nico.

Sally Backer – Faculty
Sally Backer has been an adjunct professor for Saint Louis University since 2010. She has taught beginning and advanced sign language and now teaches Deaf Culture and Sign Language for the university. She is an interpreter for the Deaf and Hard of Hearing, currently working with Special School District in St. Louis at the high school level.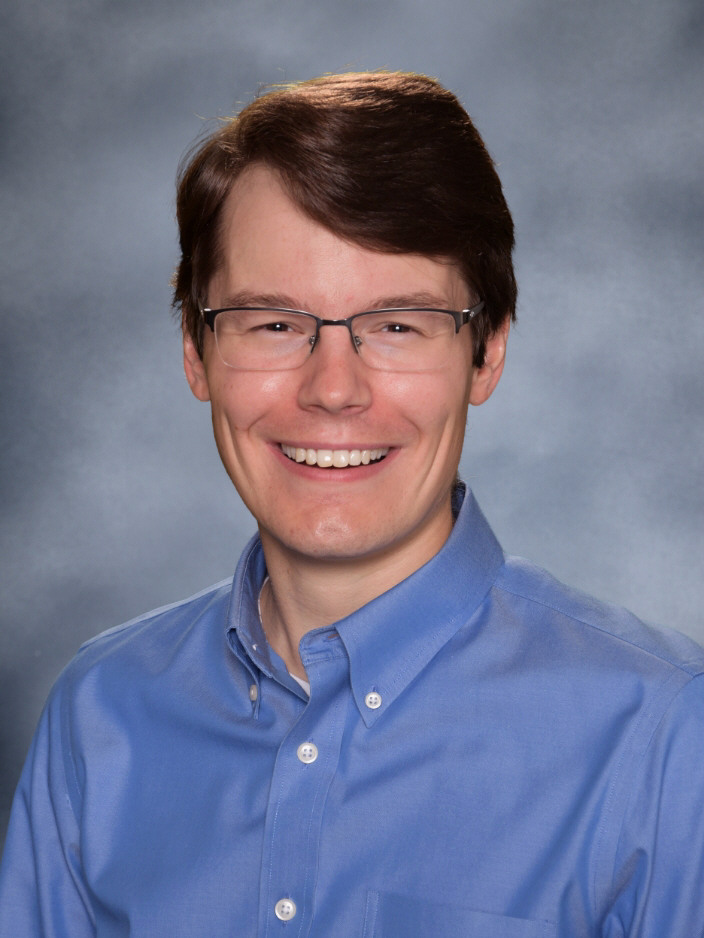 Ben Batzer – Faculty
Ben teaches English at Truman State University during the school year. He has a passion for theater, public libraries, and composting. In his free time, he spends time on his multi-generation family farm in southern Missouri.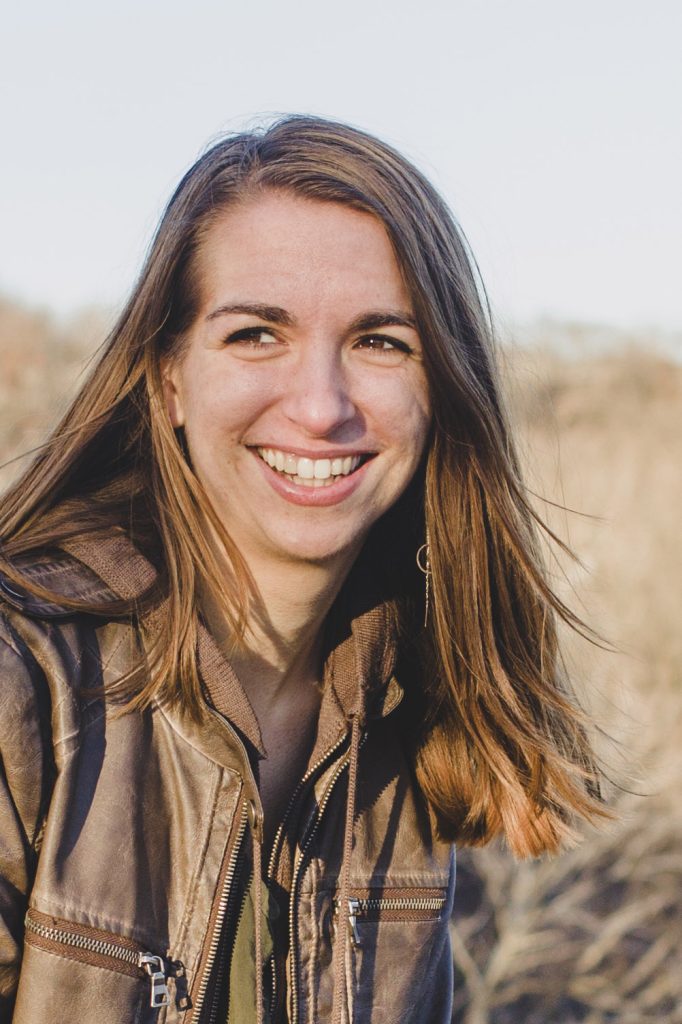 Tina Casagrand – Faculty
Tina Casagrand is the founder, publisher, and editor of The New Territory, an independent, biannual print magazine focused on nature and society in the Great Plains and Ozarks. She has served many environmental nonprofit organizations in communications work, and in her free time loves to go hiking, read books, and dream about becoming a sculptor. She attended the Missouri Scholars Academy in 2006, served as an RA 2012-13 and community service coordinator in 2014, then taught classes 2015-2018 and 2022. Tina lives in Jefferson City with her spouse, two stepdaughters, one giant fluffy dog, a plethora of wild animals, and hundreds of books.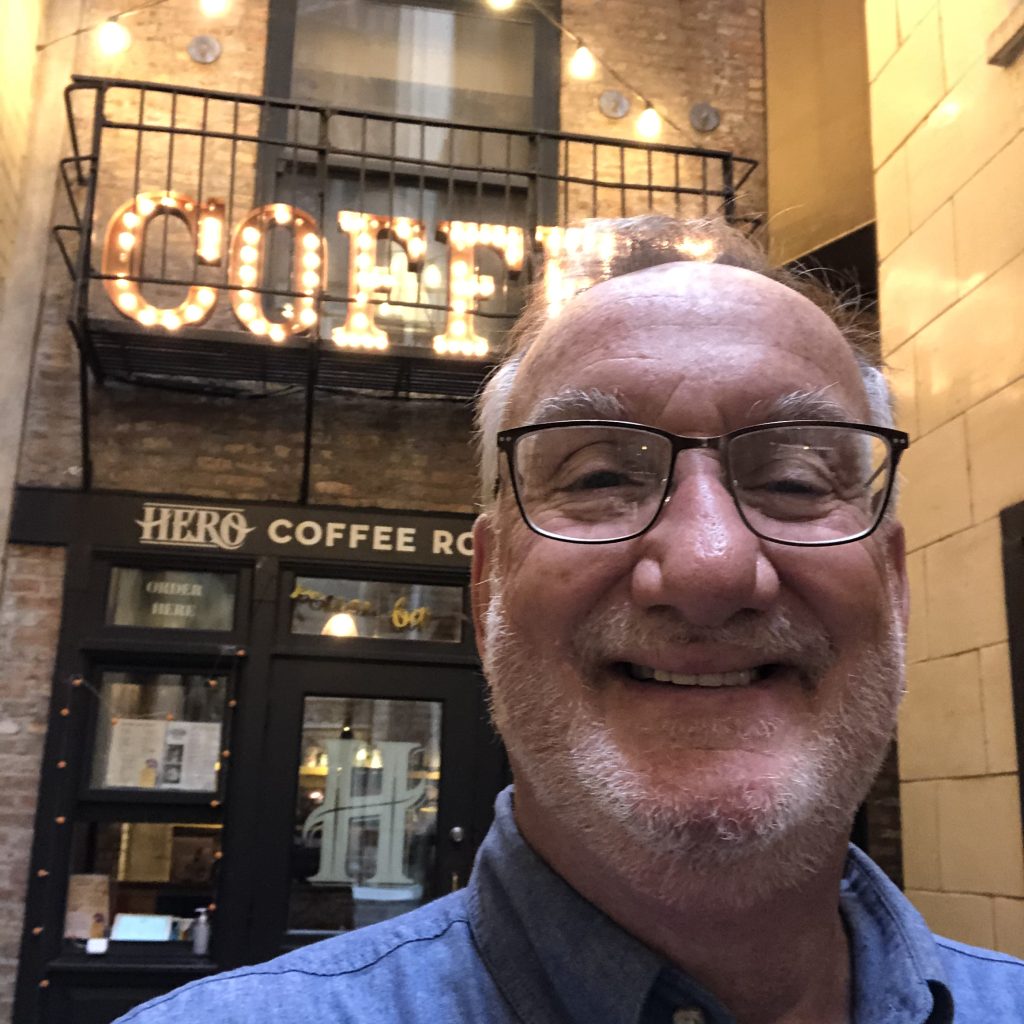 Frank Corley – Faculty
Frank has been coming down to Columbia for MSA since 1992, and is totally excited to be back. He thinks of himself as a full-on nerd and loves the people at the Academy: faculty, staff, and scholars. Besides mathematics and teachings, he gets joy from reading, biking, live music, art, photography, and city living.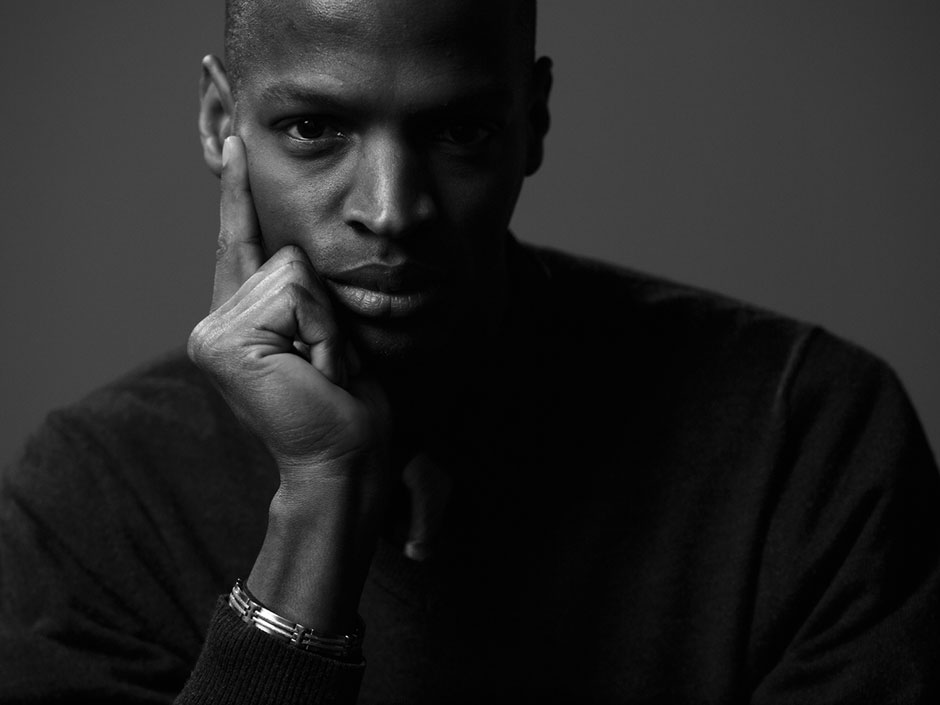 Kristofferson Culmer – Faculty
Kristofferson Culmer is a teaching professor in the Information Technology Program and Director of the Autonomous Systems Lab in the Department of Engineering & Information Technology, in the College of Engineering at the University of Missouri – Columbia. Kristofferson is returning to the MSA faculty for the second time this year. Kristofferson was born and raised in the Commonwealth of the Bahamas and loves outdoor activities like running, hiking, cycling; and also teaches Latin dancing in his spare time.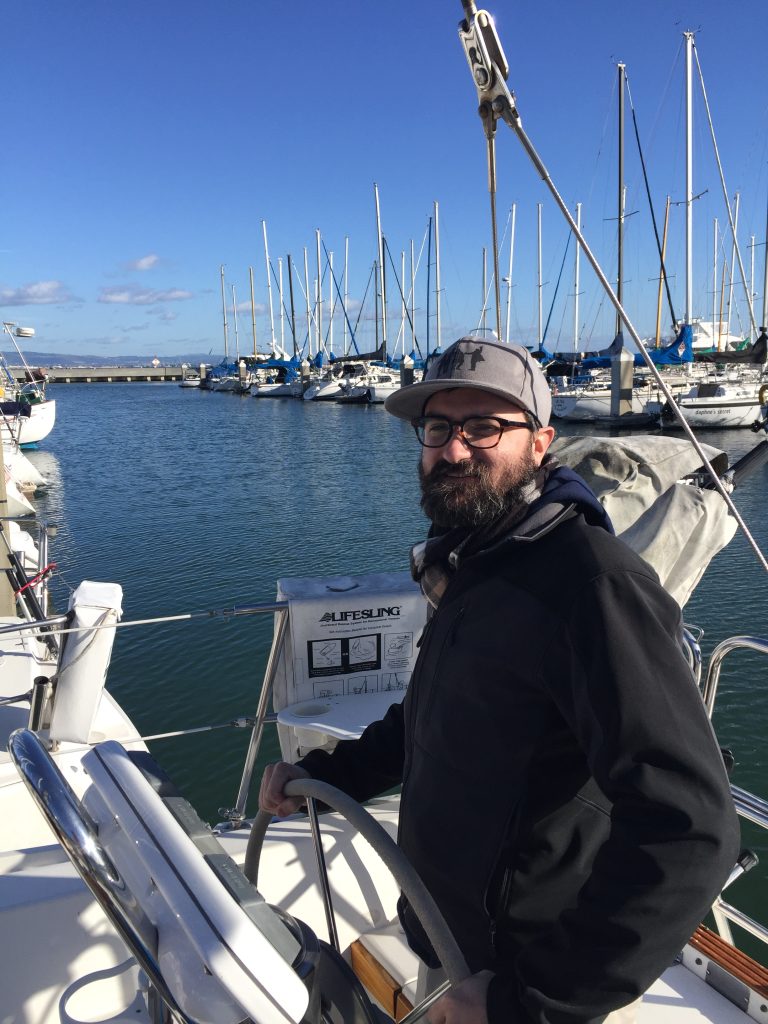 Brendon Floyd – Faculty
Brendon Floyd is from Philadelphia and is a doctoral candidate at the University of Missouri. He researches the Age of Revolution, Irish radicals, and the maritime and Atlantic world. Before coming to graduate school, he taught middle and high school and has experience in public and digital history.
Stephanie Hasty – Faculty
Stephanie Hasty grew up in Mansfield, Missouri. Her experiences have helped her with her identity as a biracial woman thriving in Southwest and Central Missouri. Our identity and place in the world help us determine where we are going. We are all on journeys and we all have stories to tell. She believes civil discourse is the foundation in communicating our experiences.
Jordan Henson – Faculty
Jordan Henson got his first taste of MSA magic when he attended as a scholar in 2010, and hasn't been able to get enough of it ever since. He has worked with MSA as an RA from 2013-2015 and as a faculty member from 2016 to the present. When he's not at MSA, he is a high school English teacher and scholar bowl coach with Grain Valley Schools, and loves playing nerdy board and card games while aspiring to be a future trivia game show champion!
Chris Holmes – Faculty
Chris Holmes gives voice to teenagers. He has served on the MSA faculty since 2014, with the exception of one year: 2019. That spring and summer, Chris drove to 48 states, interviewing hundreds of adolescents about apathy, motivation, and the purpose of high school — what it could be, what it should be. When he's not on the road or at MSA, Chris works as a gifted specialist for the Clayton School District.
Mike Kersulov – Faculty
Mike Kersulov is a native of St. Louis, returning for his 15th year teaching at MSA. He obtained his BSE and MA in English at the University of Central Missouri, Warrensburg and his Ph.D. in Literacy, Culture, and Language Education at Indiana University, Bloomington. Mike teaches high school English in Springfield, NE, and he spends most of his time reading comics and playing with his cats. He also is thoroughly convinced Spider-Man is the greatest literary achievement in American history.
Tonya Keyser – Faculty
Tonya is an alumnus of the first Missouri Scholars academy in 1985, served as an RA from 1989-1992, and returning as a faculty member is a dream come true! Since then, she has been teaching in Pennsylvania, Austria, Hong Kong, and South Korea. Her next adventure will be in Bucharest, Romania. Tonya loves traveling, exploring other places and cultures, and connecting with people all over the world with her husband (Andy) and dog (Seven). She spends much of her spare time creating wearable works of art through metalsmithing, binge-streaming crime dramas, and trying out new recipes.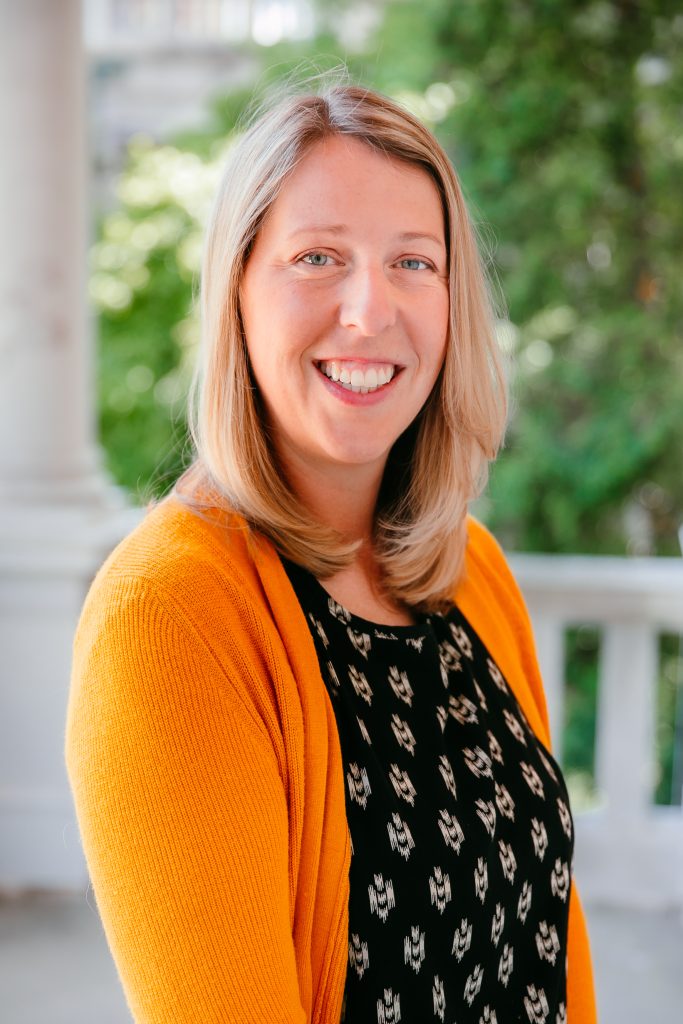 Megan Lilien – Faculty
Megan Lilien is an Instructional Designer for Mizzou Academy – an online K-12 school – and a former high school biology and chemistry teacher. She earned a BS in Biology from the University of Illinois and a MA in Teaching and Learning from Point Loma University. Megan is currently working on her doctorate in Educational Leadership and Policy Analysis at Mizzou. Outside of work and school, Megan lives in Columbia with her husband and three daughters. She enjoys coaching girls' lacrosse, traveling, watching sports (mostly her kid's teams), being outdoors, and a good nap.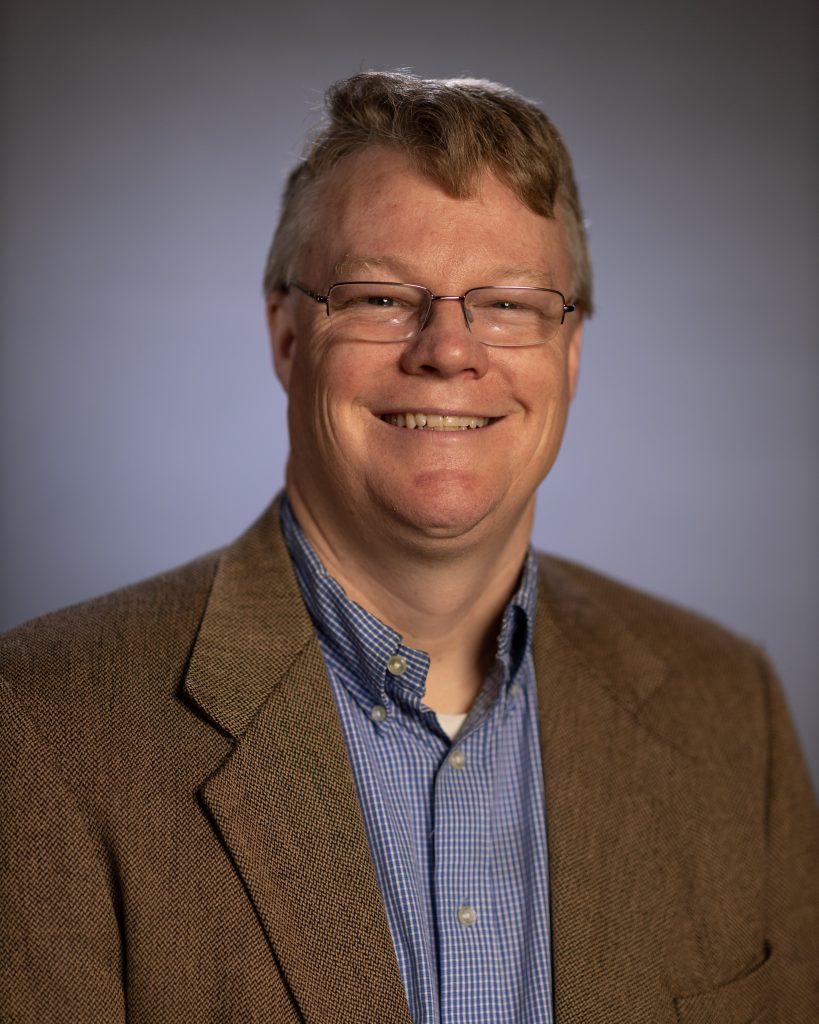 Brian Matz – Faculty
Dr. Brian Matz is the CSJ Endowed Chair and Professor in the Department of Humanities at Fontbonne University in Saint Louis. He is an expert in Roman and Medieval history, including especially the history of religious communities during these eras. Dr. Matz is excited once again to serve as an MSA faculty member. He welcomes invitations to play cards, to go for walks, to drink coffee, or to hang out in the campus library.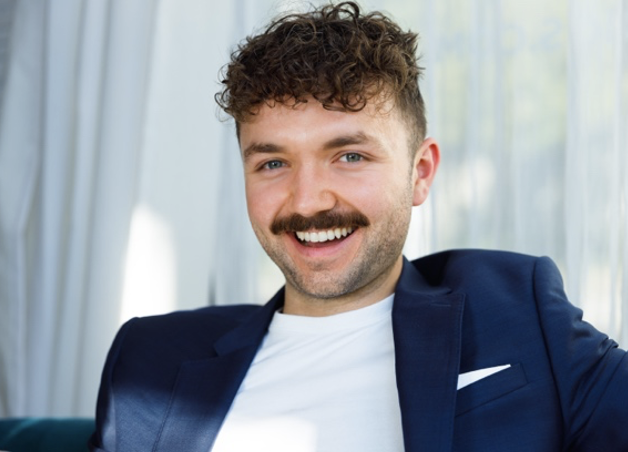 Austin McWilliams – Faculty
Austin McWilliams (Poplar Bluff) is the Associate Conductor & Education Director at Opera Grand Rapids and is an Adjunct Professor of Music at Western Michigan University. He has degrees in computer engineering and choral conducting and is interested in the intersection of music, science, and social equity, which has molded his teaching philosophy and musical endeavors. This year is Austin's fifth as faculty at MSA, having previously attended as a scholar ('11) and RA ('17).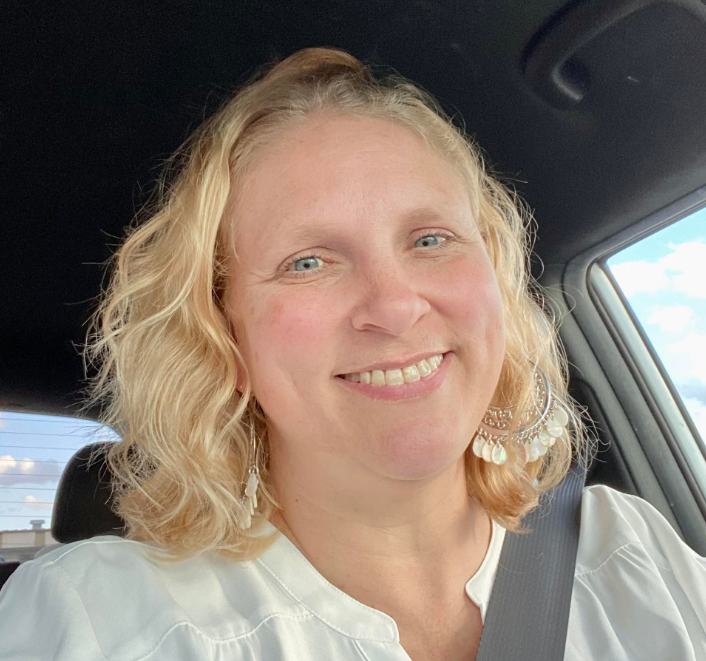 Melissa Mease – Faculty
Melissa Mease is a math teacher by day and a volleyball official and proofreader by night. This is technically her 5th year on faculty at the Academy including the good ol' Covid years. She was a scholar in 1994 and has fond memories of taiso and her house group. After the Academy this year, she will be uprooting and moving cross-country to a place yet unknown.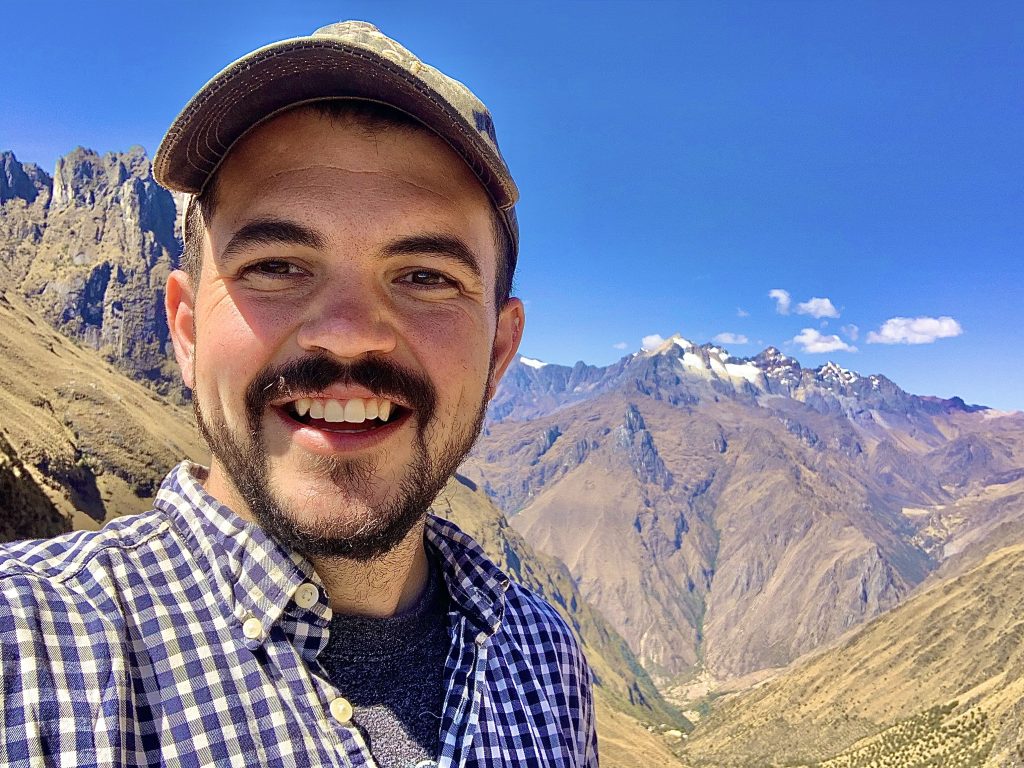 Joe Milliano – Faculty
Joe Milliano (MSA Faculty '19, '20, '21, '23) is a passionate physics educator who strives to provide a top-quality science education for all students. During the summers, you'll find Joe teaching at summer academies like Mizzou's Missouri Scholars Academy and Truman State University's Joseph Baldwin Academy. During the school year, Joe is a physics teacher at Clayton High School in St. Louis Missouri. When he's not in the classroom, Joe enjoys tap dancing, hiking, and rewatching the same few TV shows over and over again.
Caitlin Palmer – Faculty
Caitlin Palmer is a writer and an English Instructor at the University of Missouri. She has publications in literary journals across the web, and a short story in the book This Side of The Divide: New Lore of the American West. Originally from rural Missouri, she has studied and traveled throughout Europe and the Mediterranean. She is represented by Janklow & Nesbit Associates in New York, and will one day (hopefully soon!) have a novel published.
Sam Rayburn – Faculty
Sam (he/they) is a former scholar ('05), RA ('11-13), and office/programs staff ('14-15) for MSA. This year, Sam is thrilled to return to the Academy as faculty to share their love of science, advocacy, puzzles, games, and art with scholars. When not working at MSA, Sam trains and supports early career scientists and engineers interested in policy, publishes comic books, makes art, and goes on adventures with his (almost) husband and 6 (six!) pets.
Special Staff
Brian Stuhlman – Programming Coordinator
Brian Stuhlman celebrates two anniversaries this year…20 years since he started teaching at the Academy, and 30 years since he was a scholar himself! An avid traveler, Brian has visited 28 different countries, including his second home of Ukraine. He is the Coordinator of Middle School programs at Mizzou Academy, the coordinator of Mizzou International Experience (MIE), and he teaches an undergrad course at Mizzou for pre-service teachers. With any spare time, Brian likes to watch cartoons with his kids (Oscar and Lilia), take neighborhood strolls with his wife (Maryna), enter sweepstakes, and laugh holistically.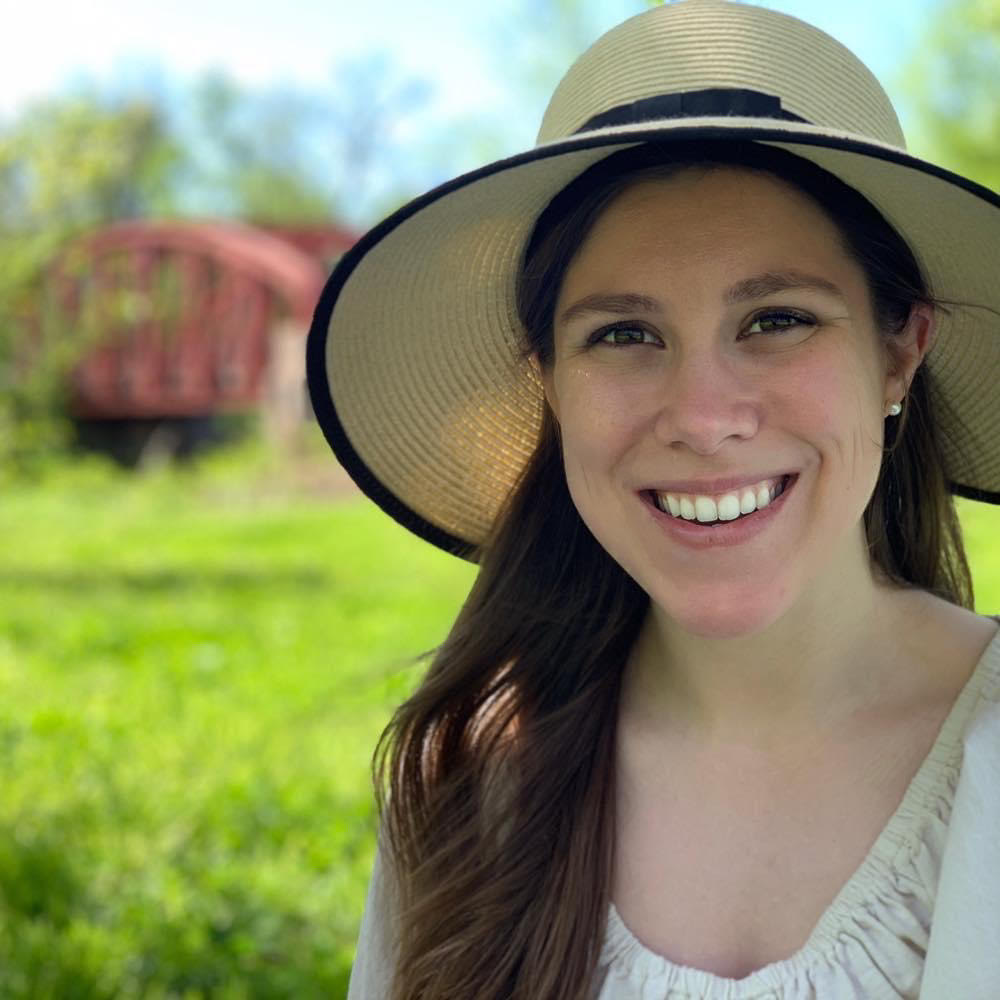 Jenny Blank – Coordinator of Residential Life
Jenny Blank is a gifted teacher in Raytown School District, where she mostly plays logic puzzles and strategy board games all day. A scholar in 2006, Jenny returned to MSA as an RA in 2009-2010 and has been a member of the MSA staff team since 2019. Jenny is the Kansas City regional director for the Gifted Association of Missouri and has been a presenter at Gifted Association of Missouri Conferences, Maker Faire, and Teacher Master Classes for Science Wise at Union Station. Jenny led her students to win the 2021 Battle of the Brains competition, where her students will build the next $1 million STEM exhibit at Science City. Jenny's favorite pastimes include answering trivia questions, hiking woodsy trails, cosplaying as her favorite Disney characters, and making cheese-related puns.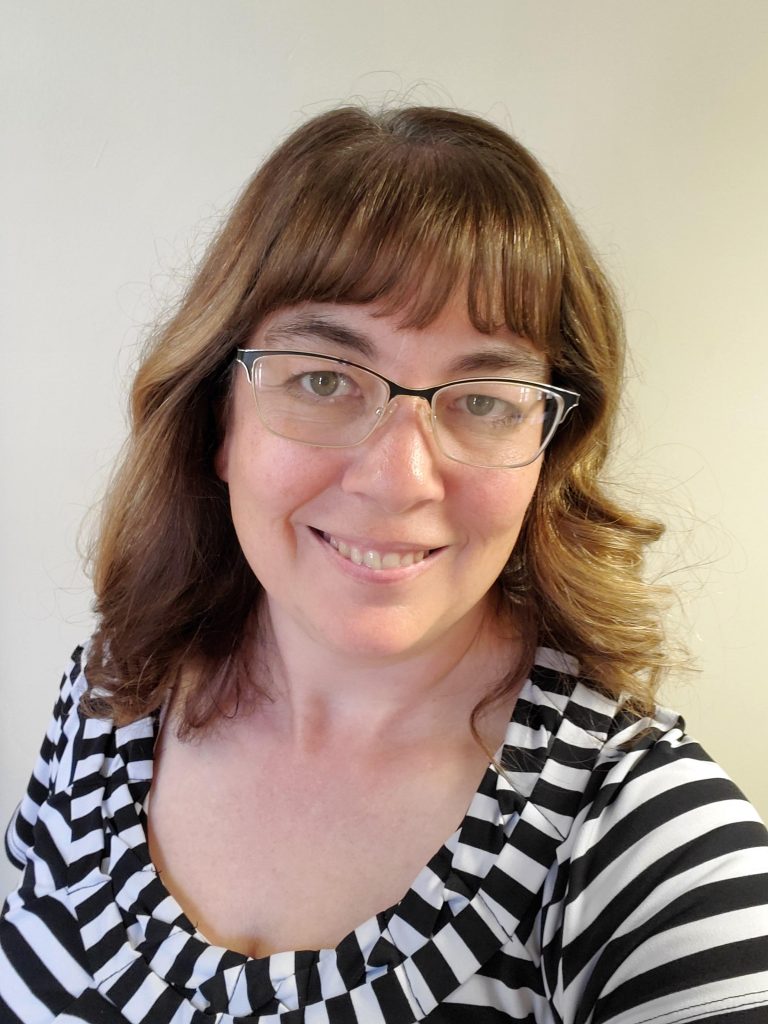 Stacy Colley – Program/Project Support Coordinator II
Stacey Colley has worked at the University of Missouri since 1997. She has worked in CAFNR, College of Education, School of Medicine, Youth & Family Extension and now for MSA in the Honors College. She is excited to see what this new adventure brings! She has a wonderful husband, four grown children, one son-in-law and one daughter-in-law. She also now has three grandkids, whom she loves spending lots of time with. Her passion outside of work is camping and cruising to see the world!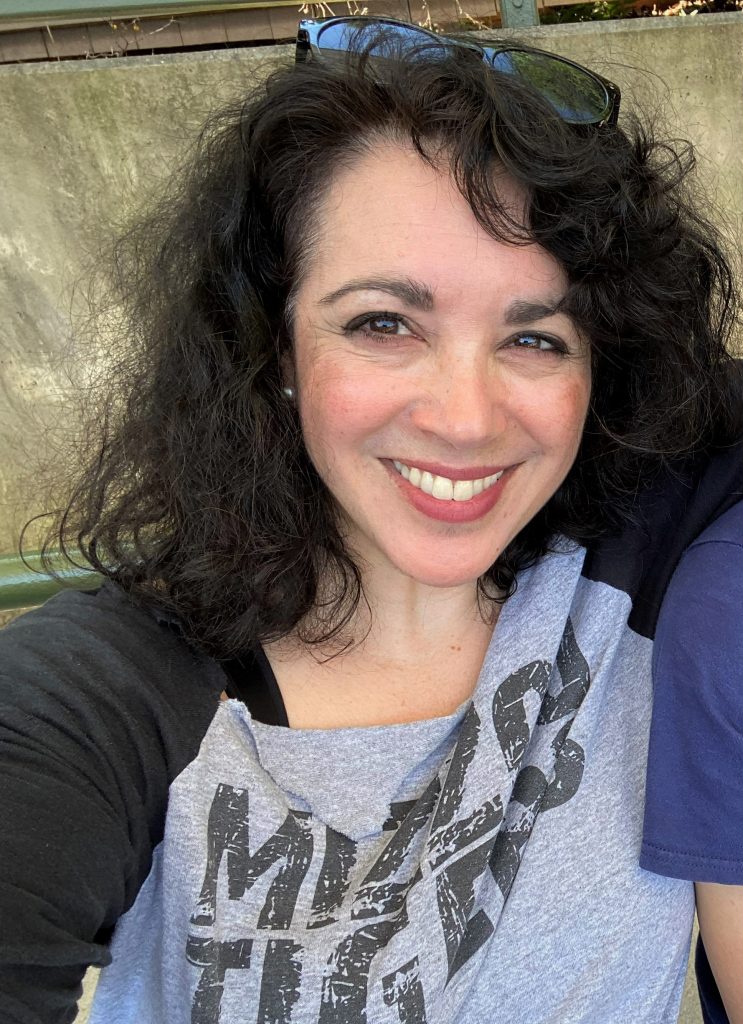 Rachel Harper – Associate Dean
Rachel Harper spent her kiddo years in Champaign, Illinois, where she exhibited strong preferences for books, libraries, the smell of old books, the smell of new books, the written word, etymologies, and well, you get the picture. She has a BA in both English and Spanish from Illinois Wesleyan University and a Ph.D. in American Literature from the University of Missouri. Currently, she is the Associate Dean of the MU Honors College. Teaching in the four-semester Honors Humanities Sequence rates as one of her favorite things to do, falling a close second to spending time with her husband and three rather rambunctious boys. She's grateful for coffee. And books.
Doc Holiday – Staff Psychologist
Doc Holliday is a licensed psychologist who retired from the University of Missouri after nearly 30 years of services in a variety of roles. He has provided support for MSA scholars and staff for a number of years.
Josie Ihnat – Med Staff
Josie is entering her 2nd year of medical school at the University of Missouri School of Medicine. She attended Mizzou for undergrad and majored in Business Management with a minor in Spanish. In addition to helping with MSA, she is also conducting gastroenterology research this summer, and hopes to pursue GI in the future.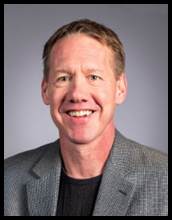 Steven Keller – Co-Director
Steve Keller grew up in the great Pacific Northwest and graduated from Pacific Lutheran University (BSc) and the University of California-Berkeley (Ph.D.). Steve has been on the faculty of the Department of Chemistry at MU since 1995 where he currently serves as Associate Professor, Associate Chair for Undergraduate Studies, and since 2015 director of the Missouri Scholars Academy. Steve's time away from campus is focused on being husband to Amanda and dad to Lindsay (12) and Liam (5), brewing some beer, and watching a bit of soccer.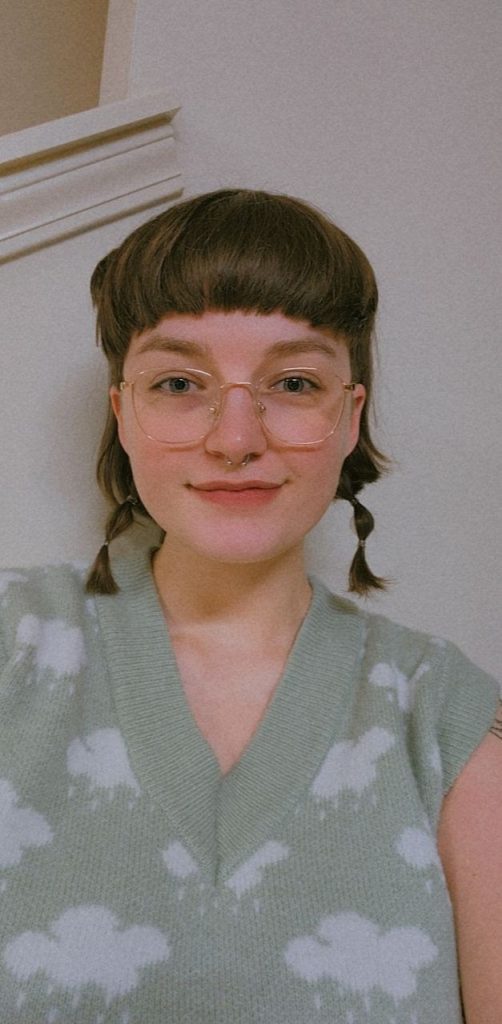 Zoe Korte – Office Staff
Zoe Korte (they/them) is a 2017 scholar and recent graduate of the University of Missouri-Columbia, where they studied English, Spanish, and Ancient Greek. They plan to pursue an MFA and PhD in poetry and become a creative writing professor, translator, and literary magazine editor.
Paula Reyes – Office Staff
Paula Reyes is from Kansas City MO, and a long-time Chiefs fan. She was a scholar in 2015 and has worked for the office staff in 2019 and 2022. Paula graduated from Grinnell College in 2021 where she studied education, Spanish, and history. She is currently a Spanish teacher at North Kansas City High School. Paula is obsessed with dogs and TV series about crime and reality TV.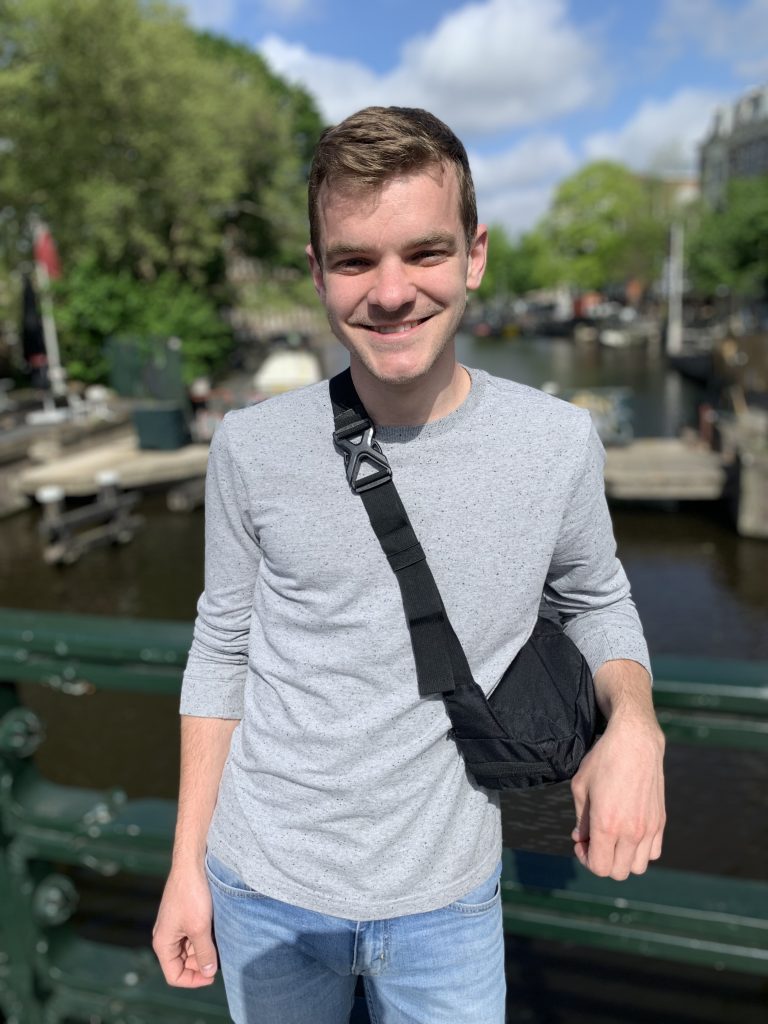 Luke Schuster – Med Staff
Luke is an alumnus of the 2012 Missouri Scholars Academy and is happy to be back as a member of the medical staff. He graduated from the University of Missouri – Columbia in 2018 with a Bachelor of Science in Biological Sciences. He worked as a supervisor within the University of Missouri Health Care Radiology Department for 2 years before attending medical school at the University of Kansas in Kansas City. He is currently in his third year of medical school and hopes to pursue a career in Obstetrics and Gynecology.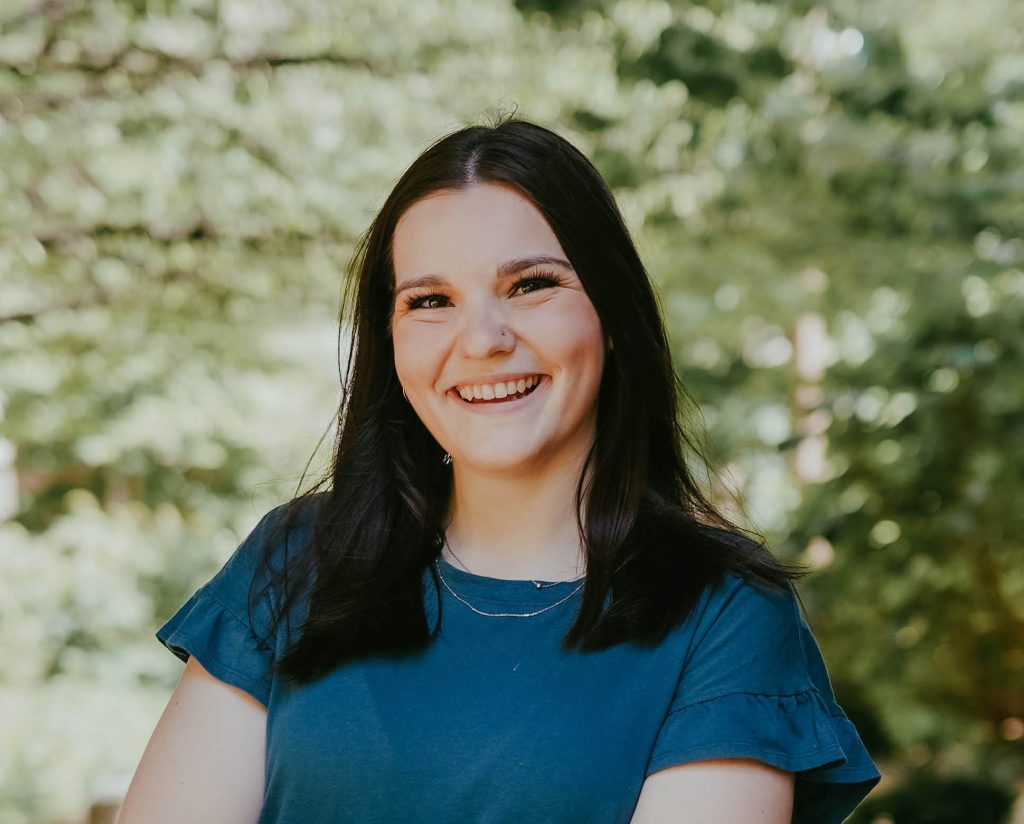 Grace Sullentrup – Coordinator of Residential Life
Grace Sullentrup (MSA '14, RA '18-'20, '22) is originally from Washington, Missouri. When she isn't at MSA, she works in social work and healthcare. She is passionate about Taylor Swift, color guard, and audiobooks. Her number one priority on any vacation is to go to the art museum. MSA is her favorite part of any summer, so she is very excited to be back.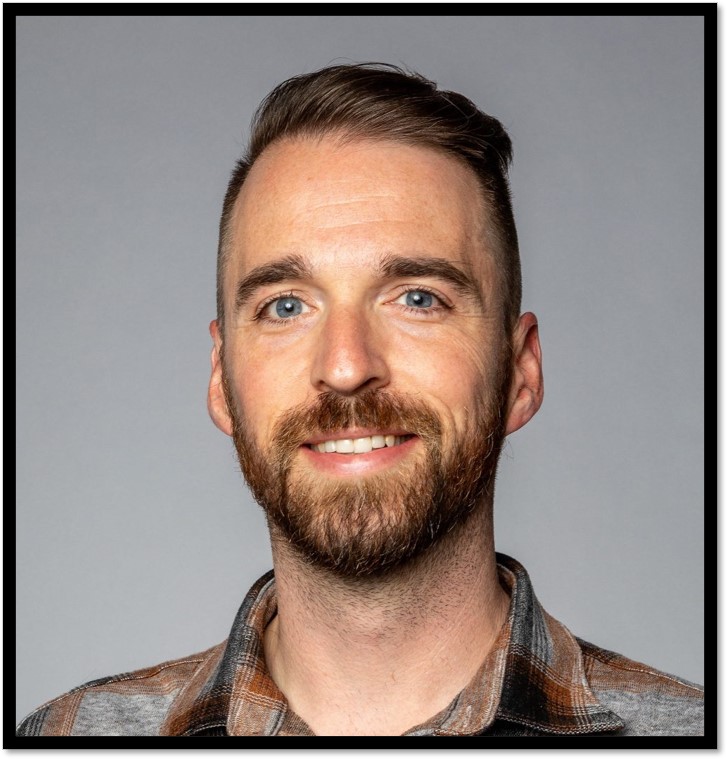 Doug Valentine – Co-Director
Doug Valentine co-directs the Academy and began teaching at MSA in 2012. He has a B.S. in Psychology and Religious Studies from Bradley University in Peoria, IL. He moved to Columbia in 2010 to pursue his MA in Religious Studies and later completed a Ph.D. in Sociology. After completing his degree, Doug spent time as an Assistant Professor of Sociology at Truman State University before returning to the Mizzou Honors College as an Assistant Teaching Professor and Coordinator of the Behavioral Science Honors Sequence. He is an avid Chicago Cubs and Chicago Bulls fan. He loves running on the MTK trail and exploring Rock Bridge State Park with his wife and kids.
Sara Venier – Med Staff
Sara is a fourth-year Medical Student at the University of Missouri School of Medicine who is pursuing Emergency Medicine. This is her second year on Medical Staff at MSA. In her free time she enjoys baking, binging her favorite TV shows, and walking on Columbia's many trails. She is eager to meet this year's round of scholars and provide care throughout the Academy.
Residential Assistants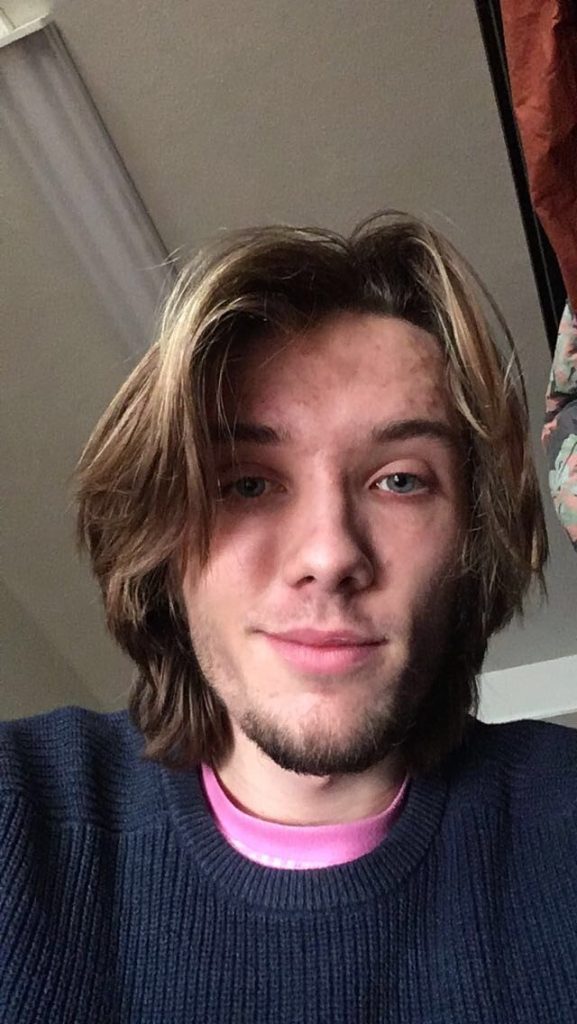 Hunter Bailey – Residential Assistant
Hunter Bailey (MSA '19, RA '22) is a Columbia, MO townie who is currently studying Geology at Mizzou, but fills his free time with other activities like playing bass guitar, working out, and cooking. He's also a big fan of chess and will accept any challenger who comes his way (although he'll probably lose). He loves competing with the Mizzou Mock Trial Association and playing trumpet with the Columbia Jazz Orchestra, but looks forward to MSA more than anything.
Claire Broemmer – Residential Assistant
Claire is a Psychology major at Missouri State and plans on pursuing her Master's in behavioral analysis as well. Claire was also a scholar in 2019 and looks forward to being part of MSA again as an RA! Her hobbies include building Lego sets and playing the Sims or Pokémon.
Ever Cole – Residential Assistant
Ever was a scholar in 2019 and is excited to return as an RA this year! She is from Springfield, Missouri. Now, she is studying journalism at Mizzou and pursuing a minor in art. In her free time, she enjoys listening to music, thrifting, and hiking! You should definitely ask her about her obsession with David Bowie.
Maggie Courtney – Residential Assistant
Maggie Courtney grew up in Springfield, Missouri and attended MSA in 2018 (Kelly Green and Navy Blue!). She will be a senior this fall at Mizzou, majoring in strategic communication through the Journalism School and sociology. In her free time, Maggie enjoys reading, trips to Sonic, crocheting, watching true crime, and attending as many concerts, movie theaters, and musicals as she can!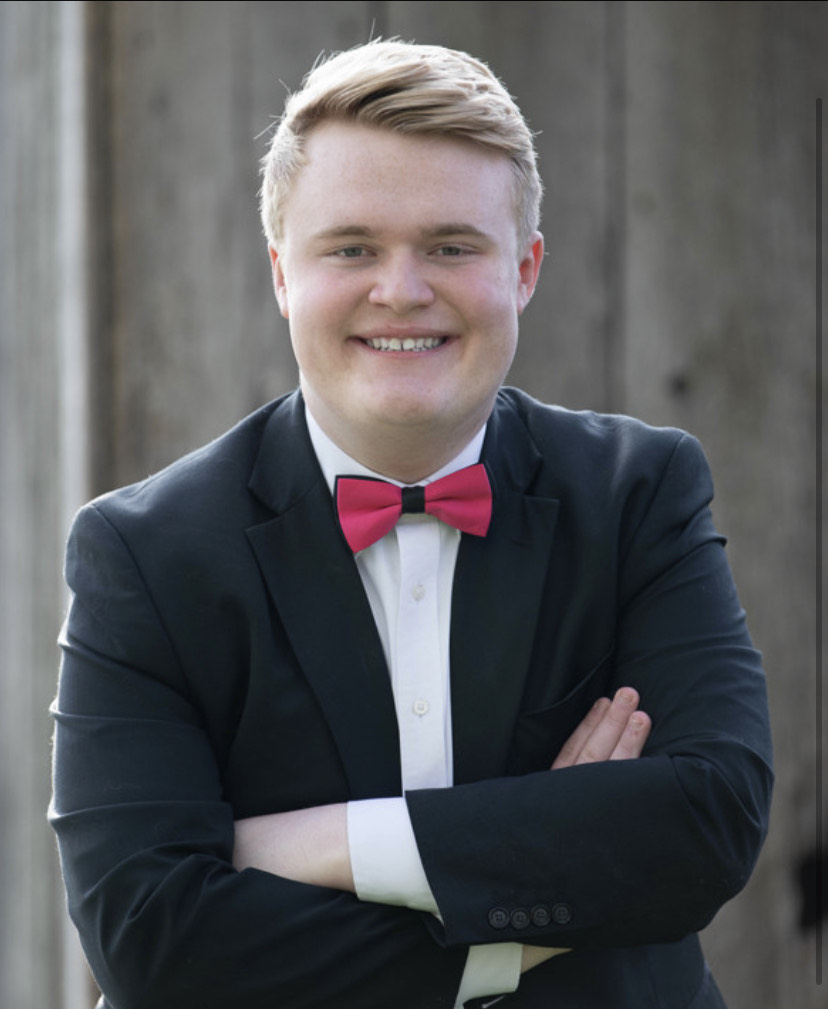 Kaleb Creason – Residential Assistant
Kaleb will be returning this year as an RA for the second time! He was a scholar at the academy in 2018 (Navy and Kelly!) and was an RA for the 2022 Academy. He is very excited to be back for 2023 as an RA! Kaleb recently graduated with his Bachelor's in Business Administration with an Entrepreneurial and Managerial dual emphasis. He plans on returning this fall to pursue an MBA! Kaleb was actively involved UMKC's Enactus program, Varsity Esports, and is an avid fan of Football and Baseball.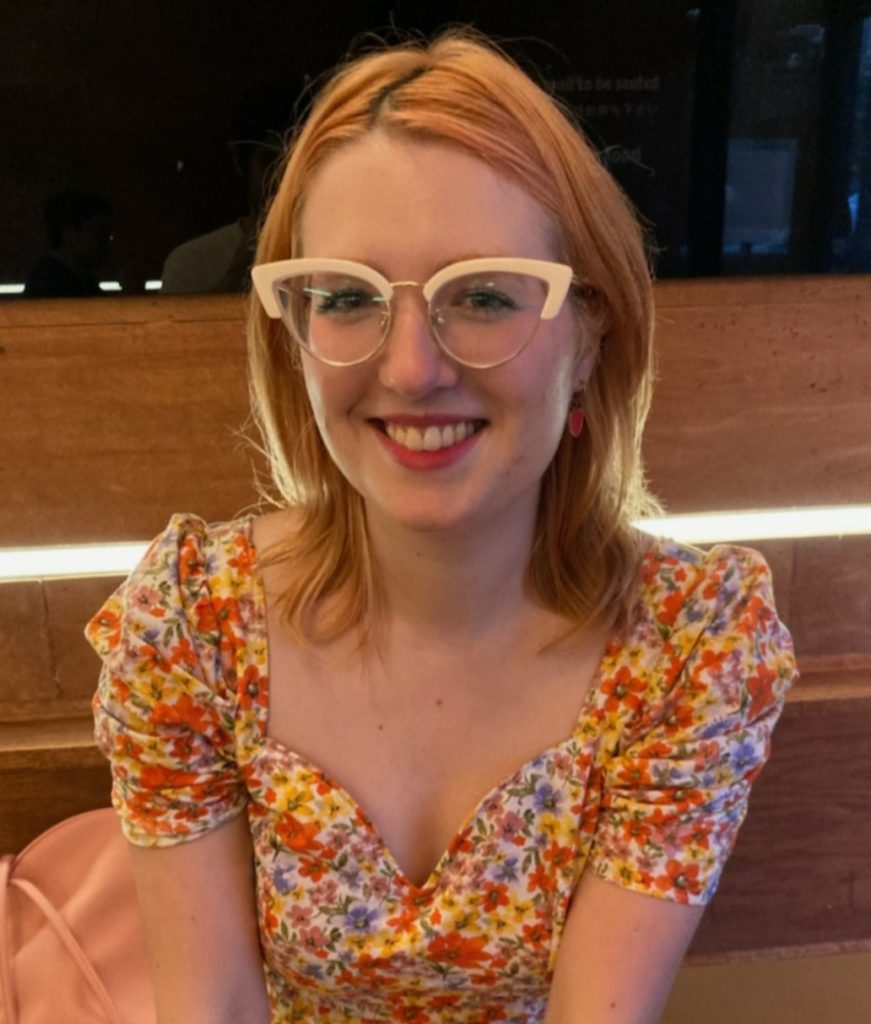 Sophia Finley – Residential Assistant
Sophia (MSA '16, RA '19, '20, '22) is a recent graduate from Columbia College Chicago studying Television Writing & Producing. In her final year, she directed her original comedy pilot episode and became interested in production design, especially fake food in film. She spent the Fall working as a broadcast engineer and haunted house actor, and the Spring as a production intern during the Semester in Los Angeles program. Sophia loves perfume, gundam model kits, her pet cat Duckie, and MSA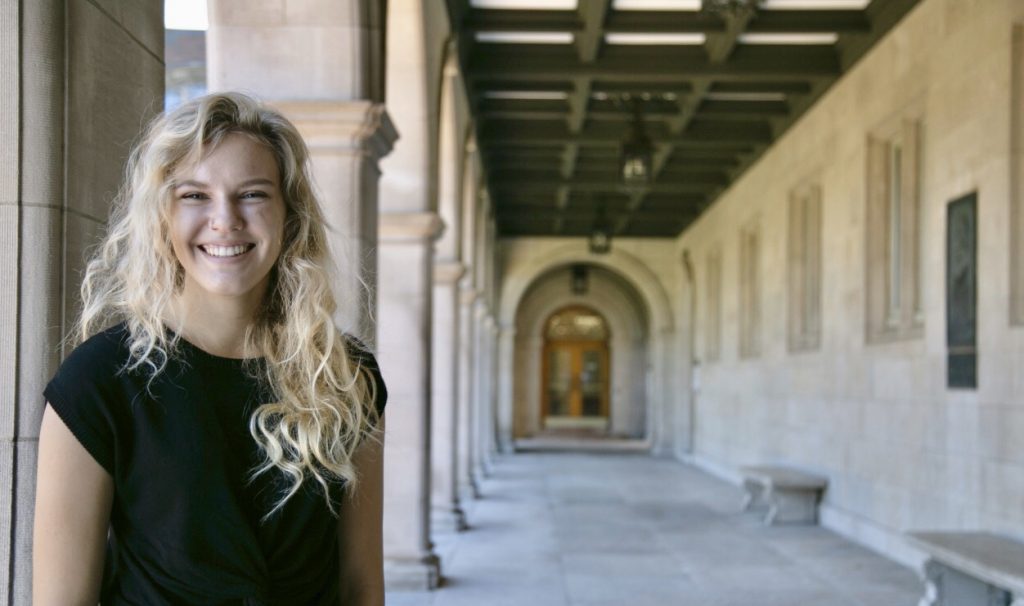 Zoë Hancock – Residential Assistant
Zoë Hancock grew up in Springfield, MO, and attended MSA as a scholar in 2016. She graduated from WashU in 2022 with a degree in anthropology, and has spent the past year in St. Louis working in the ER and applying to medical school, which she plans to start in the fall! She loves going to concerts and comedy shows, thrifting, taking naps, and meeting new people.
Cameron Jackson – Residential Assistant
Cameron Jackson grew up in Rogersville, Missouri and attended MSA as a Scholar in 2016. In 2021 they graduated with a bachelor's in Political Science, and are currently pursuing their master's in Public Administration with hopes to go on for his Ph.D. in the future. His hobbies include Tabletop Games, writing, reading, and hiking.
Cy Jennings – Residential Assistant
Cy is currently enrolled in the University of Missouri – Columbia as a Physics major, with an emphasis in Astronomy. They were a scholar in 2019 (Raspberry Lemonade) and have been dreaming of this position ever since! They can usually be found hanging around the Mizzou Esports teams (of which they co-facilitate the fighting game portion), the LGBTQ+ Resource Center on campus, or at Marching Mizzou practice!
Roland Knight – Residential Assistant
Roland Knight is an undergraduate at the University of Missouri studying Social Work. During the academic year he serves as President of the Council of Student Social Workers and volunteers at City of Refuge. He is excited to be returning for his second year as an MSA RA!
Morgan McGurk – Residential Assistant
Morgan McGurk is from Lee's Summit and attended MSA in 2019. She is currently a student at the University of Arizona majoring in Family Studies and Human Development and minoring in Biology and Public Health. In her free time, Morgan enjoys playing tennis, going on hikes, and watching sitcoms. She is super excited to be back at MSA as a first-time RA!
Mac McMullan – Residential Assistant
Mac McMullan is from Kennett, MO, and attended MSA in 2016. Mac graduated from the University of Missouri with a degree in journalism and now studies law at the University of Mississippi School of Law. She is interested in literature, public legal education, and leadership development. Mac loves creative writing, making music, and being in nature.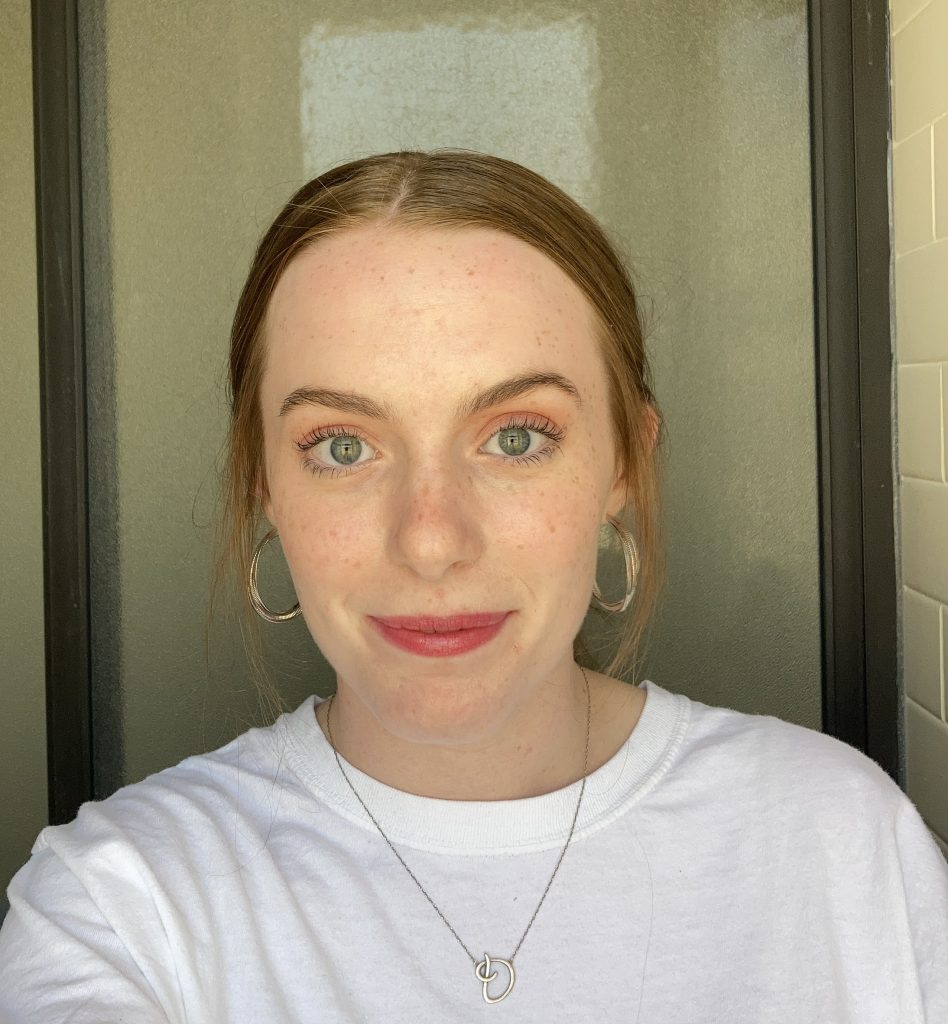 Della Rodenbaugh – Residential Assistant
(MSA '17, RA '22 ) Della Rodenbaugh is from New London, MO and is so excited to be back at MSA! She graduated from Mizzou this past May with a degree in English, Classics, and a minor in History. Della is very politically active and likes to read and spend time in the country where she grew up. She can't wait to meet all of the scholars this summer!
Evie Rodenbaugh – Residential Assistant
Evie Rodenbaugh was a scholar in 2019 and an RA in 2022. She is thrilled to be returning to the academy! Evie is originally from New London, Missouri and studies musical theatre at Southeast Missouri State University. She specifically has a passion for country music. Aside from the arts, Evie loves spending time outside, with family, or eating fruit.
Elana Sanders- Braxton – Residential Assistant
Elana Sanders-Braxton is from Kansas City, MO and attended MSA as a scholar in 2017 (Tiffany blue and milk chocolate brown forever)! She will graduate from Truman State University in May of 2023 with a Classics degree, and she plans to become a professor. Outside of the classroom, Elana enjoys crocheting, painting, and spending time with her dog, Gus.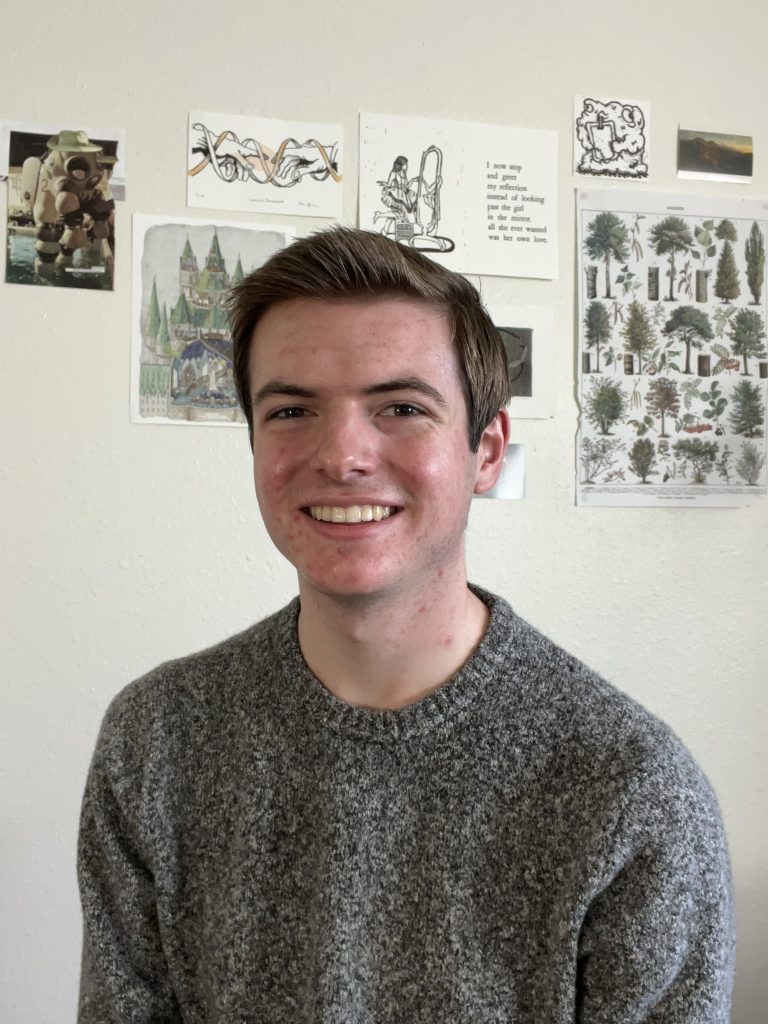 Kellen Sapp – Residential Assistant
Kellen Sapp (MSA '19) is from Columbia, MO. They study Theatre with an emphasis in Lighting Design and Dramaturgy at the University of Oklahoma. Kellen loves baking pies, board games, the Muppets, Animal Crossing, and exploring all kinds of art. They're super excited to be back in Columbia and at the Academy this summer.
Zach Smith- Residential Assistant
Zach is currently enrolled at Ozarks Technical Community College in Springfield, Missouri pursuing an A.A.S in Computer Information Science. He was a scholar in 2019 (Raspberry Lemonade, anyone?) and aims to become a software developer! Outside of work and class, you'll find him behind a computer, in the kitchen, or DM-ing a D&D table.
Colin Wilburn – Residential Assistant
Colin Wilburn (MSA '18, RA '22) is originally from Laddonia, MO and graduated from Van-Far High School in 2020. He grew up on a fourth-generation farm where he gained his passion for agriculture alongside basketball, baseball, music, and service. Colin is a rising senior at Mizzou majoring in Biochemistry with a minor in Agriculture Leadership. This will be his second year as an RA, so he is excited to share laughs, memes, and his Carly Rae Jepsen fandom.
David Xiao – Residential Assistant
David grew up in Rolla, MO and attended MSA in 2014 (Boomba!). After graduating from the University of Virginia in the middle of a pandemic, he worked at a jet engine company in Indiana for two years. In July of 2022, David resigned in order to take a break from full-time work and learn how to climb, hike, and trail run outdoors. He's always down for frisbee or a game of ping pong, and is very excited to be back at MSA!
Faculty, Staff and RA Bios Archives
MSA 2022