Published on Nov. 2, 2020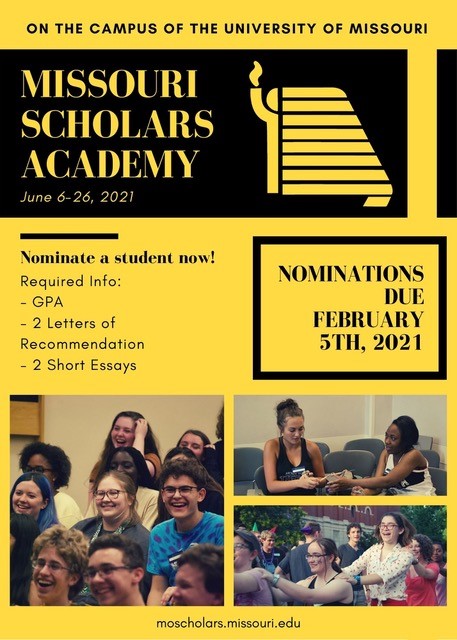 Nominations for the 2021 Missouri Scholars Academy are officially open!
Nominations are due Friday, February 5th, 2021 by 5pm. 
There are a couple changes to the nomination/selection process this year;
Aptitude test scores (ACT, SAT, PreACT, etc) as well as I.Q. test scores are not required for 2021 nominations. You can read more about this change at the bottom of this page.
Nominations will be scored based on GPA, essays, and letters of recommendation.
There will be a $1,500 scholar activity required for each accepted MSA Scholar.
To read more about the nomination process, please see this page.
We look forward to receiving your nominations!