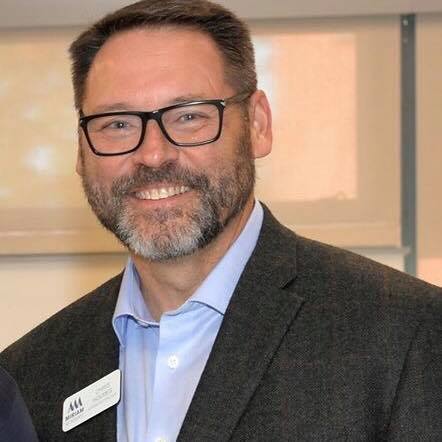 This year, we are delighted to present the Standing Ovation award to faculty member Chris Holmes. Over the last five academies, Chris has taught majors on Bae-ography: The Story of a Life and minors on The Spoken Word: Performance Poetry. He has organized an academy-wide poetry slam and given afternoon sessions on how to write a personal narrative. Part of Chris' success at MSA is not just that he's an awesome teacher—that's a given—but he is also curious about the world and about people, and he asks questions out of curiosity and compassion as much as he does for self-exploration. He has what we would call a growth mindset, confronting
and demolishing new experiences and challenging directions, even when they present difficulties. He shows gratitude and both feeds off of and powers the best in those around him. Chris goes above and beyond, and chooses the directions and options that are more complicated and taxing to him personally so that he can demonstrate how special his students and friends are to him; he is selfless in this way. He does it for them, for us.
As Doug Valentine said, "I've never seen a faculty member as involved with students outside the MSA classroom as Chris. He doesn't give students a voice –he helps them find their own." Kelly Dougherty, who has known Chris both as one of her teachers at MSA and one of her colleagues, couldn't agree more: "Chris has such a special gift that allows him to truly see a person and to guide them to honestly see themselves. I will forever cherish collaborating with Chris and personally witnessing the light in scholars' eyes (sometimes through lots of tears)when they discover something integral to their being after simply talking to him. He has inspired countless students, scholars, and friends to discover their passions and chase their dreams, and I am so thankful to say I am one of those friends."
But it's Brian Stuhlman who perhaps says it best: "Chris' love for teaching, his love for students, his love for family and friends…it is like a stained glass window. It casts great beauty on all that surround him, but the light comes from inside."
We're a better academy for Chris's contributions, and we couldn't be more excited to honor him with this award. Congratulations, Chris!