Published on Oct. 24, 2022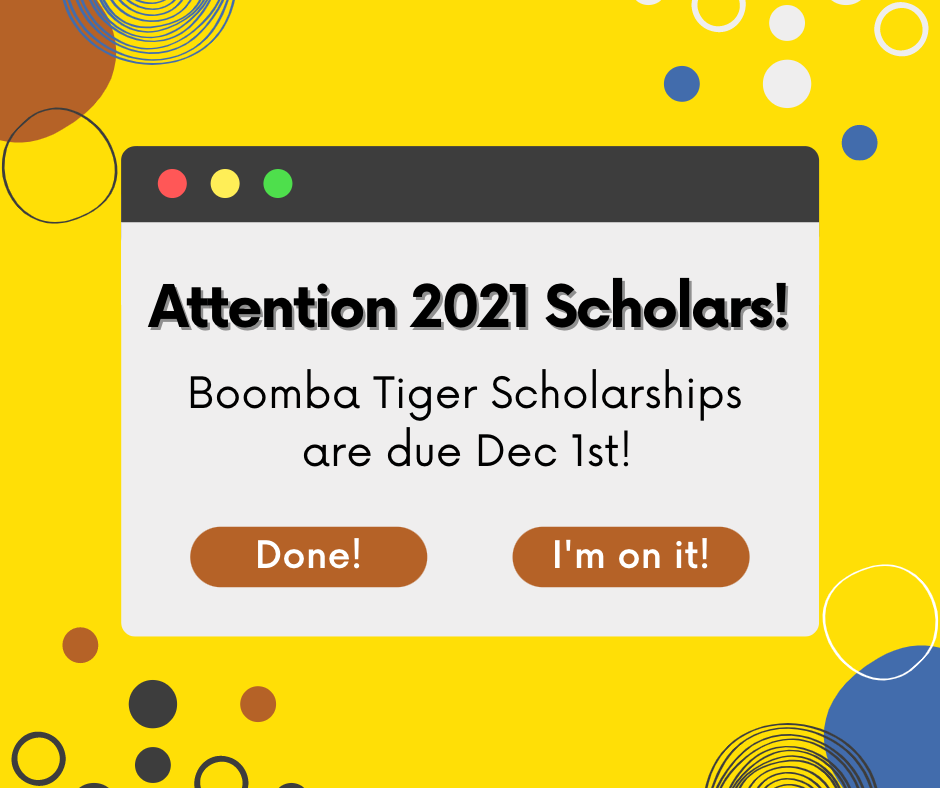 MSA 2021 may have been virtual, but continue week 4 in person!
MSA alumni who are planning to attend MU as freshmen in the fall of 2023 have until Dec 1st to apply to the new Boomba Tiger Scholarship — a competitive $2,000 scholarship.
Click the button below to complete your application now!