Published on Sept. 15, 2021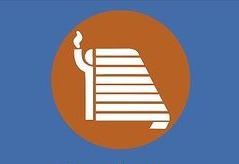 The official colors for the 2021 MSA program were Zoom Blue and Rust. An accurate selection, considering that 2021 was the second year that the Missouri Scholars Academy went virtual due to the pandemic. Offering 23 classes to 240 scholars for two weeks in June, MSA moved online again, but this time they were ready to take advantage of the shift with a full slate of courses, an active Discord server and speakers zooming in from all over the country. Among the afternoon presenters, scholars heard from author and motivational speaker Kevin Wanzer in Ohio, Holocaust survivor Rachel Miller living in St. Louis, Angela Speck, professor of astrophysics, from San Antonio, Tx, and Beth Stewart, a doctor and cancer researcher at St. Jude's in Memphis, Tn.
Despite the new format, many scholars found a community of like-minded peers at MSA, fellow scholars who were just as nerdy as they were. Allison Bivens from Battle High School in Columbia, Mo, said, "I loved, loved, loved MSA. When I first found out that this year's program would be online, I was debating actually attending because I thought that I would be bored and unhappy over the course of the two-week class. This mindset immediately flipped when I met my teacher and all of the other students in my class. Never in my life have I ever met so many other people who share the same humor, interests, and intellectual level as I do." 
While faculty also missed the perks of in-person academy, they reformatted their classes for a virtual delivery and a shortened academy. Shadi Peterman, former scholar, RA, and current faculty member, said, "I really had to think about what was essential to students' understanding." 
2021 scholar Eva Carrasquillo from Jackson, Mo, enjoyed taking Inequity and its Discontents with Doug Valentine. "I loved our special guest talks during the week after class and on the weekends. They were super interesting, and I thought the topics were greatly varied and that there was something for everyone." 
Riley Brown, St. Joseph, Mo, was a member of Jenny Blank's Breakout! class. MSA helped her learn collaboration skills and new concepts. "We did many breakout rooms together. I'm usually not a fan of those, but it was nice to get away from the big group for a bit and collaborate one on one with others. I also enjoyed the interactive activities we did. For example, one day we participated in a simulation to see how financially difficult it is to live in poverty." 
It would be hard to say that the 2021 MSA Academy provided the same experience as previous, in-person years because it didn't. Instead, the 2021 MSA experience was a whole new entity entirely, providing a deep academic enrichment experience free from the worry about contracting or spreading COVID. Students could interact with phenomenal instructors and peers like them from the safety of their bedrooms. If anything, the 2021 Missouri Scholars Academy proved that nothing could stop the magic of MSA, not even a worldwide pandemic.